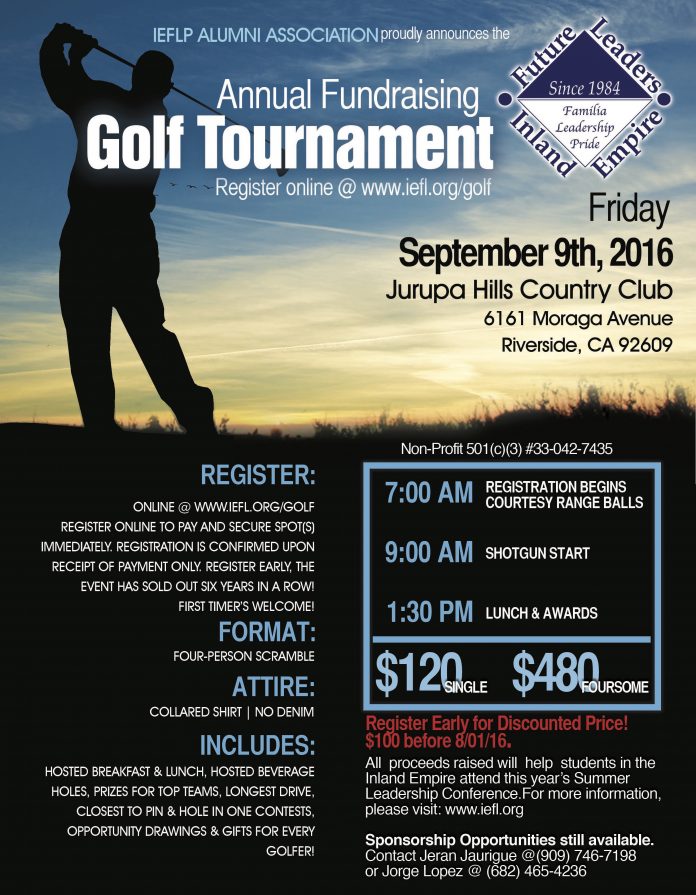 Dear Future Leader,
Our annual golf tournaments have been described as the very best in the area. Golfers enjoy a day of camaraderie, a great golf course, affordable fees, and lots of food and prizes.
Most important, their fun yields funds for our program, something we desperately need for next year's leadership training conference. 
We need golfers, sponsors, raffle prizes. Your phone call to friends and family can help us meet those needs.  Invite them to participate in the golf tournament so that we may continue the magical time you experienced the summer of your Future Leader experience.
***
Our Golf Tournament will give you a chance to win all kinds of prizes, including a chance  for a $100,000 hole in one contest, 

plus a 3 day/2 night Vacation to 1 of 22 destinations!  You may purchase tickets for $40 at the registration table.