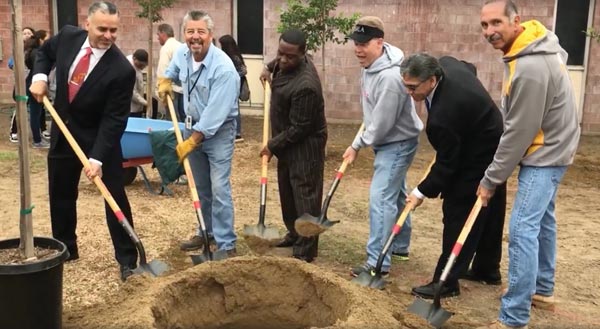 Fifty trees to celebrate 50 years of Falcon history were recently planted at Frisbie Middle School in Rialto. "(They're) going to take a long time to grow, but when we come back, it's going to be amazing," said a Frisbie student at the beautification project.
Rialto Unified Superintendent Cuauhtémoc Avila, Board of Education members, RUSD and Frisbie staff and students were among those in attendance at the planting ceremony.

To learn more, visit www.rialto.k12.ca.us.