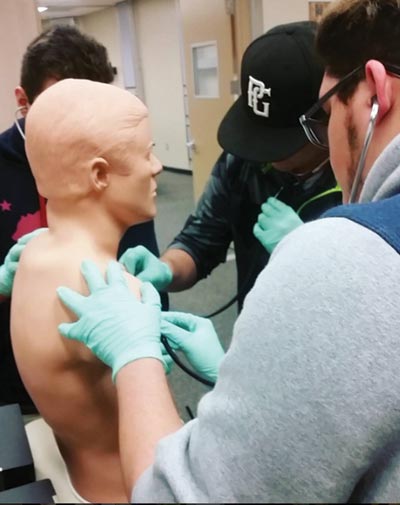 Rialto high school students interested in pursuing a career in emergency medicine are being offered a free four-day workshop to get a kick-start in the field.
Reach Out, The Inland Health Professions Coalition in partnership with Rialto Unifed School District, will host a 911 Emergency Careers Boot Camp from 8:30 a.m. to 4:30 p.m. June 12-15 at the Rialto Adult School, 324 N Palm Avenue.

The workshop offers students an opportunity to be part of the emergency response action while learning about the various careers in emergency medicine.
Featured guest speakers include Dr. Anthony Choi from Atlas Health Clinic, who provides medical expert witness testimony in court cases involving motor vehicle collisions, and Lisa Comnick, an EMS firefighter and paramedic who will teach hands-on training using c-spine collars, correct body rolling, and EMS backboards.
Additionally, Rialto fire and police departments will be on-hand displaying their emergency vehicles and American Medical Response will offer ambulance tours and provide CPR certification at no cost.
Lunch will be provided to students and CPR certification will be given to those who complete the boot camp.
Registration can made at www.inlandcoalition.org/events
To learn more call 909-982-8641