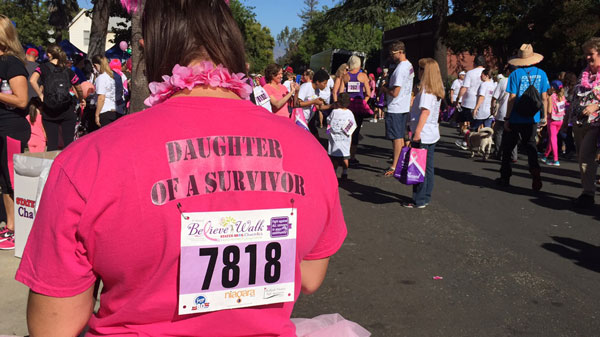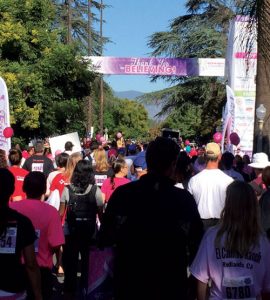 Blessed — Not only was that the word behind this year's ninth annual Believe Walk, but it was also the feeling carried on as thousands took to the streets in Redlands in support of loved ones affected by cancer.
"I'm blessed to have my mom at my side right now," said Celia Montgomery.

"I'm blessed to be here," Montgomery's mother, Seyneda Claro, said.
The mother-daughter duo from Fontana were among the more than 13,000 walkers who trekked through Downtown Redlands Oct. 2. It was their first year participating after Claro was diagnosed with breast cancer.
"I'm a survivor and I'm blessed to be among so many others today," she said. "This is what support means and I'm so thankful for it."
The Believe Walk is made possible through a partnership between Inland Women Fighting Cancer and Stater Bros. Charities. Nancy Varner, Cathy Stockton and Annie Sellas, founders of the organization, spearhead the event to help raise funds for local programs and services for men and women battling all types of cancers.
This year's event raised more than $261,000 in online donations, and funds will continue to be accepted throughout Dec. 31.
To learn more, or to donate, visit www.believeinlandempire.com