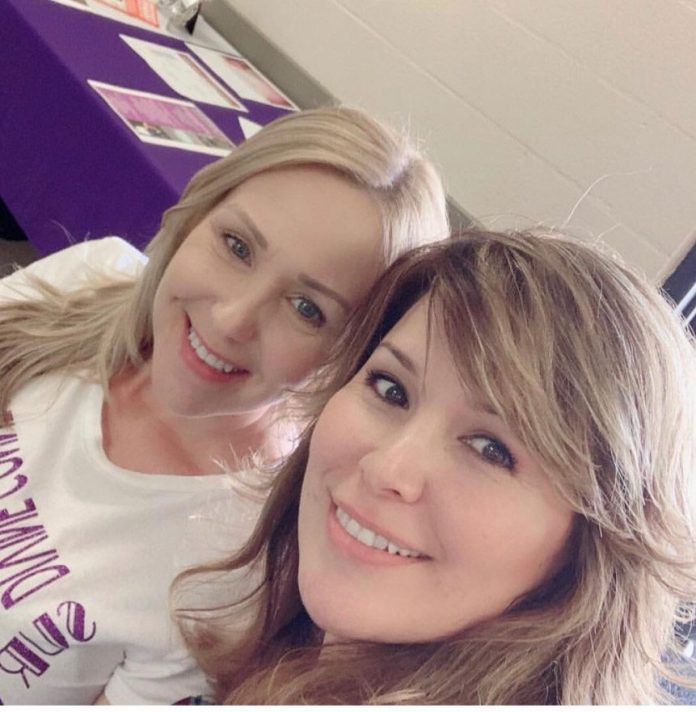 This is the second of a 3-part series; first part http://iecn.com/organization-helps-victims-of-domestic-sexual-human-trafficking-abuse-transform-homes/
No one ever said life was easy. But for Leanne Nuckolls of Rialto, life had taken a turn that would have knocked a lot of people down and out.

An abusive relationship. Altercations. Being beaten, choked. Police knocking on the door. Children taken into custody. Infidelity in marriage that led to divorce. Drugs and alcohol as coping mechanisms. Homelessness.
"I lost myself," said Nuckolls, "In trying to depend on someone else for my happiness, I just lost myself. I was broken, damaged to the point where I thought there may be no way to repair it all."
But repair it all is exactly what she's done. Getting sober, taking parenting classes, getting her children back and then taking more classes designed for those wanting to help others in Domestic Violence situations has benefited not only herself, but now are the foundations that have allowed her to step out and turn it all back into helping others.
As an advocate for women who see themselves in those same situations, Nuckolls works closely with the Inland Empire group Divine Connections HOPE.
"It took getting out of the relationship before I even realized I was in a Domestic Violence situation. After a time finding myself, I had to ask myself why I did those things, and what had caused me to make those choices? I knew to be healed I needed to pursue the dynamics and behaviors of people caught up in an abusive relationship so I could understand what had happened to me."
Currently working as an advocate for others, Nuckolls says that two important things she learned from her journey is "1) You can come back from rock bottom and 2) It's okay to be alone."
Her advice for other women who feel they may need help to address their own issues is to find someone you can trust to talk to. Also, looking into resources and support groups for domestic violence issues and reaching out to local church members is first and foremost.
"Speaking to someone you can trust is vital," she added, "and don't isolate. Educate yourself in the ways of life, so you can never be taken advantage of, or victimized."
Because of her work with Divine Connections HOPE, Nuckolls was nominated to have a complete home makeover for her Rialto home by the group Women Empowered through Labors of Love (W.E.L.L.) at the end of June. The transformation takes place with the help of other domestic violence survivors and is done at no cost to the nominee.
"I'm excited to be 'out with the old and in with the new," said Nuckolls. "I'm so open to any changes and getting rid of things that are so connected to my old life. Starting out new, well, it's just exciting!"
If you're interested in helping domestic violence victims start over, you can contact W.E.L.L. at 562-204-6183 and Divine Connections HOPE at dvsurvivor@yahoo.com.