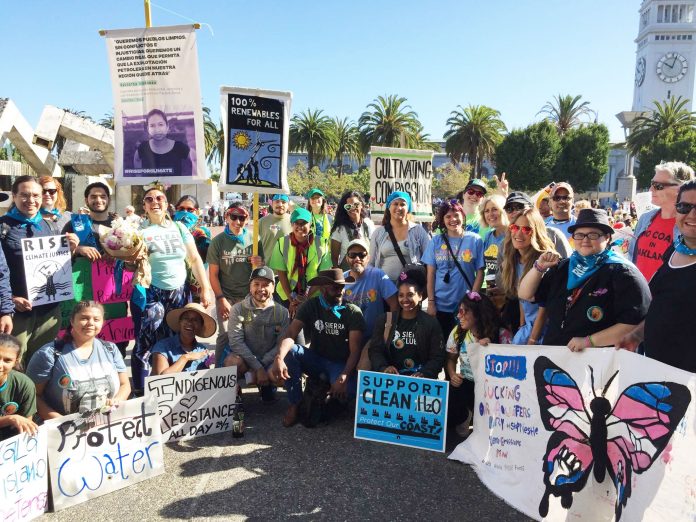 Local activists, young and old, from the community participated in the national Peoples Climate March in San Francisco on Saturday, Sept. 8. The Sierra Club arranged for round-trip transportation and lodging for over 30 individuals from the San Bernardino, Riverside and east Coachella Valley areas to the march Friday night; over 50% of participants were from San Bernardino. Other clubs included My Gen, Chicano Community for Culturally Conscious Advocacy and Action (ChICCCAA), and Sierra Club Salton Sea.
According to Sierra Club Organizer Angie Balderas, it was an opportunity to advocate for climate, justice and jobs. "We all came together for the same cause; we all have to breathe."

Over 30,000 people converged at San Francisco's civic center, joining thousands across the nation in solidarity to demonstrate that climate matters.
Abigail Medina, board member of the San Bernardino City Unified School District, participated in the march, and cited the necessity to have families and children's voices heard a reason for attending the event. "We all have a right to clean air and water, all the necessities that's a human right," she affirmed.
16-year-old Aaron Schirmer-Huff, one of the youngest marchers and a junior at Sierra High School, felt compelled to make a stand. "When I have kids in the future I don't want them to be in a world where they can't breathe."