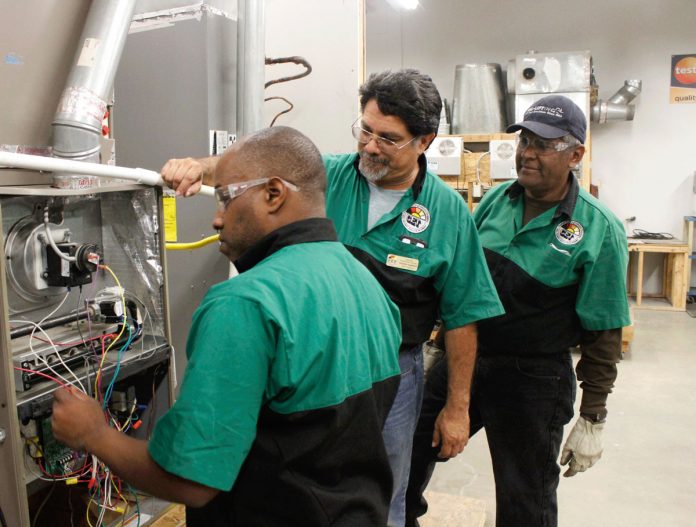 Congressman Pete Aguilar (D-San Bernardino) has introduced a bill that intends to help smaller companies efficiently train employees.
The On-the-Job Training Tax Credit of 2017 plans to create a tax incentive that will help close the "skills gap" that Aguilar says currently exists between the labor force and employers. The tax credit would authorize businesses to pay up to $5,000 to train their workers.

Qualifying businesses should have a workforce of 500 or less, explained Aguilar. The Congressman also said the tax credit would be applicable to a wide-range of training programs.
Apprenticeships, industry-sponsored trainings, and instruction offered by vocational schools, community colleges, industrial/trade organizations, and labor unions are resources  that can be used by companies to help strengthen and improve personnel performance. Employees that complete training programs supported by the tax credit must be kept as full time workers for two years.
Aguilar first introduced the bill in 2015 after meeting with local business owners, military veterans, and community leaders. Many expressed their concerns with the lack of skills, Aguilar explained.
"From day we've been meeting with businesses to hear their concerns," said Aguilar. "And the one thing that continues to come up is the skills gap. This region has incredible potential. Closing the skills gap is an important way to help get our local economy back on track and put San Bernardino County residents back to work."
According to a study conducted by the Manufacturing Institute and Deloitte in 2015, approximately 3.5 million manufacturing jobs will need to be filled in upcoming years. Of that number, only 1.5 million will be filled–leaving 2 million jobs untapped.
Dr. John Husing, Chief Economist for the Inland Empire Economic Partnership, believes helping offset the cost of training is one way the federal government can assist companies and employees.
"To ensure that the money is well spent, the idea that workers will be retained for at least two years makes great sense," Husing said. "As an economist specializing in workforce training in a region of modestly educated workers, this is an outstanding idea that should have bipartisan support."