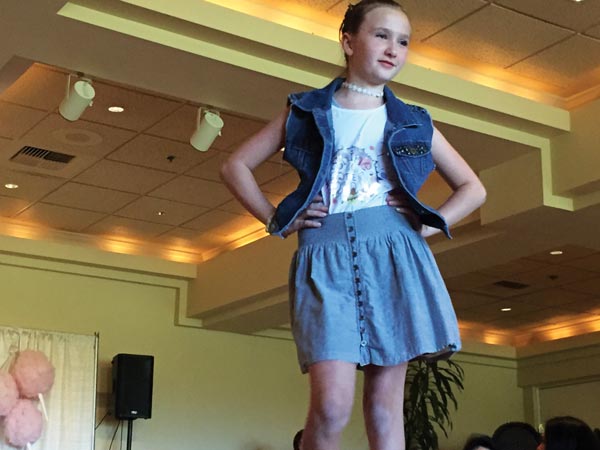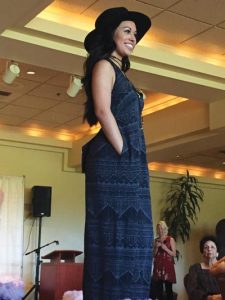 Dozens with a taste for fashion helped make Angels' Closet's 4th annual fashion show a fundraising success.
Showcasing the latest in spring and summer trends from local shop Nectar Clothing in downtown Redlands, student models walked the Fashion is Sweet pop-up runway at the Redlands Country Club with personality and purpose — to raise funds so that student peers can have new clothing.

And sharing just how the nonprofit has helped when hard times hit, was Orangewood High senior Jaylen Allen.
"I went through a bit of depression," said Jaylen.
His younger brother died and his mother was struggling to provide for him and his other brother. Jaylen started shopping at the closet as a middle schooler.
"It's all thanks to Angels' Closet that I have the clothes that I do today. They've given me all of my clothes and shoes. I am so thankful for them and that I've gotten to know them so well."
The annual fashion show supports Angles' Closets' efforts to clothe middle and high school-age students like Jaylen in need. The Closet is filled with everything from new to gently-used casual, formal wear and accessories. They also help provide funding for yearbooks and senior portraits.
"We don't want anyone missing out on their high school experience," said Pat Williams, founder of the nonprofit. "They shouldn't go without."
Last year's event raised $7,000 for the nonprofit. While a total amount was not immediately available. Williams said this year's fashion show was "the biggest fundraiser success."
To keep donations flowing year-round, Tricia Kelly, owner of Nectar Clothing, pledged to discount clothing from her store 40 percent off if it was bought to donate to Angels' Closet. The pledge is good throughout the year, she said.
Monetary and gently used clothing donations are accepted year-round at the nonprofit. Donations can be made at angels-closet.org or on its Facebook page at Angels Closet Charities.