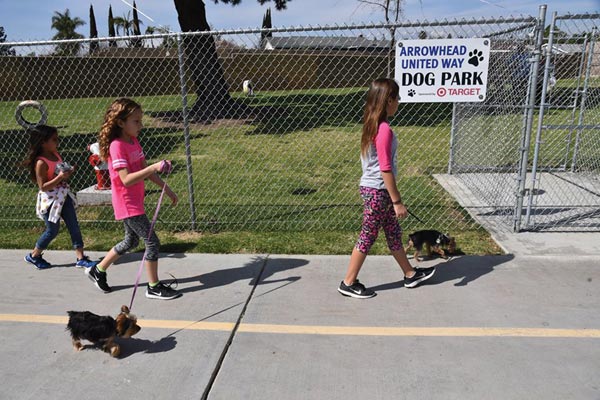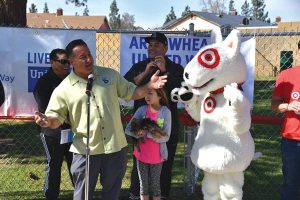 Who let the dogs out?
Rialto!

The city celebrated the grand opening of Arrowhead United Way Dog Park Saturday, the first official off-leash pup playground in town.
Furry friends both big and small freely dashed around the new fenced-in park, complete with obstacle courses, upcycled playground equipment and doggy stations during the festivities. The park's play area is separated for small and larger-sized dogs to enjoy.
Located at the west end of Andreson Park along Lilac Ave., the park was made possible through a $10,000 grant from Target as part of its annual MLK Day of service in partnership with Arrowhead United Way, and it's a definite needed addition to the city, said Rialto councilman Andy Carrizales.
"After looking at how many dog lovers we have in Rialto, it just amazes me that we've never had a dog park before," Carrizales said. "Even though we're dog owners, I never realized how much of an impact having a dog park would have on us and how needed it really was. These are the kind of projects our city needs and the kind of amenities residents deserve."
Highlights from the celebration included a ribbon cutting by Mayor Deborah Robertson and council members, free dog treats, toys and photo opportunities with Bullseye the Target mascot, pet licensing and vaccination information, and pet resource information booths.
The city is working on upgrading some Rialto parks along with the development of a new park and possibly a second dog park, Carrizales said.