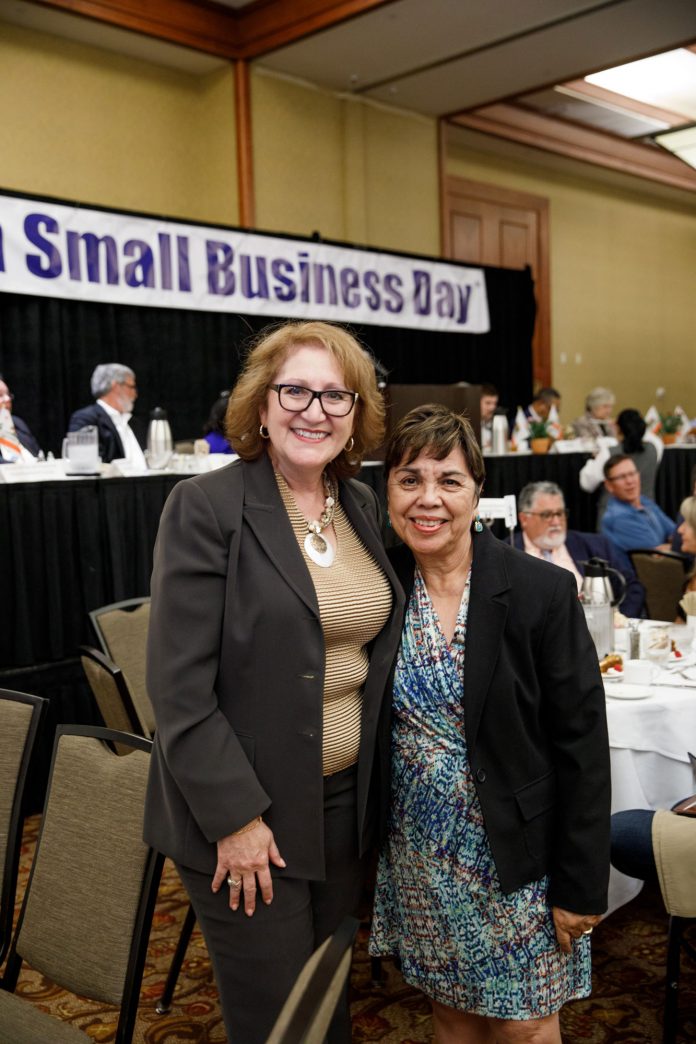 Assemblymember Eloise Gómez Reyes honored the Inland Empire Community News Group as the 2019 Small Business of the Year for the 47th Assembly District today at the State Capitol.
The Inland Empire Community News (IECN) Group started out as the "El Chicano" newspaper founded in 1968 by a group of young activists in San Bernardino and Riverside who were determined to reinvent public perception, provide a voice to, and tell the stories of, the underserved and underrepresented Mexican-American community. For half a century, El Chicano has created a news platform for the community and has received countless recognitions. The expansion of IECN to include news outlets in Colton, Rialto, the Inland Empire and beyond, has elevated its reach in the community.

Today the Inland Empire Community News Group is comprised of the Colton Courier, the Rialto Record, Inland Empire Weekly and El Chicano.
"We are honored to be recognized by Assemblymember Reyes," said IECN Publisher Gloria Macías Harrison. "I would also like to applaud the other small business finalists for their dedicated contributions to their community."
Over 70 nominations were received, with 26 finalists selected from throughout the community for the Small Business of the Year award which honors small businesses of the 47th Assembly District.
"Congratulations IECN for being chosen as the 2019 Small Business of the Year for the 47th Assembly District and all of the small businesses who were nominated this year," said Assemblymember Reyes. "Small businesses are the backbone of our economy, together we must renew our commitment to small businesses in the State of California, because as they thrive so do our local economies."
This year's Small Business of the Year Finalists for the 47th District includes:
Colton Advanced Silkscreen (Colton)
Hour Glass & Mirror, Inc. (Colton)
Tacos La Central (Colton)
Reche Canyon Rehabilitation & Health Services (Colton)
Rialto Flooring (Rialto)
Rosie's Preschool (Rialto)
Dollish Polish Nail Studio (Rialto)
Benitez Family Daycare (Rialto)
Forum Blues Café (Rialto)
Rise Above Skate Shop (Rialto)
Esquivel Auto Depot, Inc. (Rialto)
Jaynes Bee Products (Bloomington)
Felipe's Truck Repair (Bloomington)
La Pasta Italia (Grand Terrace)
Woody's Classic Grill (Grand Terrace)
Chillz Froyo (Grand Terrace)
Technical Employment Training, Inc. (San Bernardino)
Black Chamber of Commerce (San Bernardino)
Adela's Beauty, Barber & Nails (San Bernardino)
Roger's Burgers (San Bernardino)
Clay Counseling Solutions (San Bernardino)
Empowering Success Now (Fontana)
AAA Container Sales & Rentals (Fontana)
Dawn's Barber Shop (Fontana)
Good Choice Tires (Muscoy)