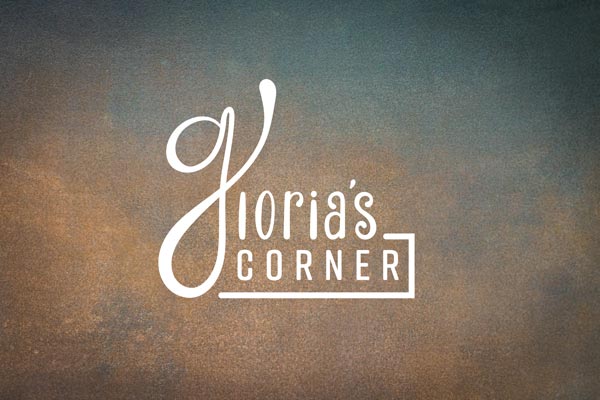 Singing Group:
Thursdays, September 6, 13, 20, & 27- the Garcia Center for the Arts holds San Bernardino Folksongs at 1:00 p.m. at the Center, 536 W. 11th Street, San Bernardino. Everyone is welcome to come and sing with the group and enjoy a stress-free experience. For information call Joyce at (909) 882-1372.

Dance Classes:
Mondays – September 10 to October 15 – the Redlands Community Center will hold Ballroom Dance Classes from 7:00 to 8:15 p.m. at the Center, 111 W. Lugonia Ave. This group of classes will focus on the waltz. Tango lessons will be offered October 22nd to November 12th. Classes are $25 per couple per lesson. For information call (909) 798-7572 or email RecreationStaff@cityofredlands.org.
Exhibits:
Now – October 31 – the Garcia Center for the Arts presents a photographic exhibit by Michael Hardison, "This Beautiful San Bernardino"  at the center, 536 W. 11th Street, San Bernardino. Hardison's view: "… the City is beautiful with a rich and diverse history and with the potential to regain its vibrancy and strength." The images in this exhibit and forthcoming books portray the artist's view of San Bernardino – "…confirming that beauty exists here, if you slow down and look for it." For information on exhibit viewing hours call (909) 888-6400.
Now – November 4 – the Riverside Art Museum (RAM) presents 4 Threads: New Work, an exploration of the contemporary Chicano experience. This exhibit features the work of Jaime Chavez, Gerardo Monterrubio, Jaime Munoz, and Jaime "GERMS" Zacarias. These talented and acclaimed artists share the exuberance, richness, and pathos of their complex cultural identity.  Each brings their own perspective and personal exploration of their community: Jaime Munoz, Mesoamerican imagery; Jaime Chavez, Cholo styles of the 70's and 80's; Jaime Zacarias, cleverly stylized Lucha Squids; and Gerardo Monterrubio, clay vessels that combine the elements of Mexican mural painting with his artist beginnings as a graffiti artist.  RAM is located at 3425 Mission Inn. Ave. For information call (909) 664-7111 or visit riversideartmuseum.org.
Now – December 11 – the California State University San Bernardino Anthropology Dept. presents "InlDignity" an exhibit aimed at exploring and dismantling intolerance through the experiences of Inland Empire residents. In/Dignity takes its title from a double entendre simultaneously reading as a single word – indignity – and two separate words – in dignity.  These two meanings capture precisely what the exhibit examines: experiences with oppression, discrimination, bigotry, exclusion, stigma, and prejudice, and simultaneously the pride and self-respect that is necessary for everyone facing injustice. The Museum is located in the university's College of Social and Behavioral Sciences building's third floor, room SB-306. The Museum is open 9:00 a.m. to 4:00 p.m. Monday-Friday. For information and to arrange tours call the museum director at (909) 537-5505 or visit: https://csbs.csusb.edu/anthropolgy-museum. Admission is free, parking is $6.00.
Now – December 29, 2018 -The Lincoln presents "Reflections of the Face of Lincoln" at the
Lincoln Memorial Shrine, 125 W. Vine Street, Redlands from 1:00 to 5:00 p.m. Tuesday – Sunday (closed most major holidays). This exhibit, created by Garner Holt Productions, Inc., is housed in the Shrine's west wing. The show is for all ages, it's a combination of theme park and real history. Tickets are $5 per person for an 11-minute performance. For information and to make arrangements for groups call (909) 798-7636 or (909) 798-7632 or visit www.lincolnshrine.org.
Now to December 30 – the Riverside Art Museum, 3425 Mission Inn Ave. presents Jaime Guerrero l Contemporary Relics: A Tribute to the Makers. This exhibit by the glass sculptor gives museum visitors a glimpse into early Mesoamerican life and art. This exhibit is part of The
Chechen @RAM series of exhibits leading to the opening of the Chechen Marin Center for Chicano Arts, Culture & Industry In 2020. For information visit www.RiversideArtMuseum.org.
Monday, September 3 – Labor Day
Save the Date:
Monday, September 3 – the WWRC, United Steelworkers and other community organizations present the 2nd Annual Labor Day Event from 9:00 a.m. to 2:00 p.m. at the Martin Tudor/Jurupa Hills Regional Park, 11660 Sierra Ave. Fontana. This event features food, games, information, health screenings and more. It is open to the public.
Thursday, September 6 – UNIDOS presents its inaugural gala, Celebrando Chicano Art from 6:00 to 10:30 p.m. at the Riverside Convention Center, 3637 5th Street. The Gala will highlight and celebrate the historical importance of Chicano art, the versatility of contemporary Chicano artists, and the impact on communities. All funds raised will go to the Cheech Marin Center for Chicano Art, Culture, and Industry of the Riverside Art Museum. The Gala emcee is Herbert Siguenza of Culture Clash, live entertainment courtesy of TIERRA, Mariachi Divas plus many celebrities yet to be announced. For information email: nedelgado1@yahoo.com and for tickets: e.givesmart.com.
Friday, September 7 – Kiwanis of Greater San Bernardino will hold its Installation Dinner in honor of incoming president Pamela Montana and new officers and directors from 5:30 to 10:00 p.m. at the Arrowhead Country Club, 1433 Parkside Drive. Proceeds from this event go to the club's Scholarship Fund. To RSVP call (909) 864-4719  or email shorett@att.net.
Saturday, September 8 – Aquinas High School will hold its Grand Opening of its Performing Arts Center Carnival from 11:00 a.m. to 3:00 p.m. at the school campus, 2772 Sterling Ave., San Bernardino. This family friendly event features tours of the facility, food trucks, games, and activities for the kids. This facility was made possible through a partnership with the Shea Foundation and the San Manuel Band of Mission Indians to serve and support the Arts of the Inland Empire. For information call (909) 886-4659.
Saturday, September 8 – Veterans Partnering with Community (VPWC) will hold its 2nd Annual 9/11 National Day Of Service /Military Care Packages from 10:00 a.m. to 1:00 p.m. at the Fontana Community Senior Center, 16710 Ceres Ave.
Saturday, September 8 – the Young Woman's Empowerment Foundation presents its 6th Annual Wellness Event: Tragedies To Triumph from 8:00 a.m. to 12:30 p.m. at San Bernardino Community Hospital (Henderson Auditorium), 1805 Medical Center Drive, San Bernardino. Attendees are advised to dress comfortably to participate in Soul Line Dance and Exercise Demo. Guest speakers include: Nina Torres, Wendy Whitmore, Tina Darling, and Patricia A. Gonzales. There will be a free continental breakfast, lunch, giveaways and more. For information contact YWEFOUNDATION@GMAIL.COM.
Saturday, September 8 – the City of Rialto and the West Valley Water District will hold Free Workshops (primarily in Spanish) on Irrigation and the Maintenance of your yard/garden from 9:00 a.m. to 12:00 p.m. at the Grace Vargas Senior Center, 1411 South Riverside Ave.. The workshops will cover the following topics: pruning, how to prepare your garden/yard for autumn, fertilizing, planting and maintenance of drought resistant plants and irrigation systems for your yard and garden. To register contact conservation@rialtoca.gov.
Sunday, September 9 – the Tzu Chi Foundation presents Free Family Health Clinic  from 9:00 a.m. to 2:00 p.m. at Indian Springs High School, 650 Del Rosa Drive, San Bernardino. Services include medical screenings, dental, acupuncture, and pharmaceuticals.  Service is on a first come, first serve. For information call (909) 383-1360.
Friday, September 14 – the Inland Empire Future Leaders Program (IEFLP) will hold its 9th Annual Golf Tournament Fundraiser at Shandin Hills Golf Club, 3380 Little Mountain Drive, San Bernardino. Registration begins at 6:30 a.m. with an 8:00 a.m. Shotgun Start followed by students who have participated in the program. This 34-year-old program operates with a 100% volunteer staff. To register online  visit http://www.iefl.org/golf  and for sponsorships call Carlos Trujillo at (909) 208-4463.
Saturday, September 15 – the San Bernardino County Arrowhead Medical Center, 400 N. Pepper Ave is offering Free Cancer Screenings for breast, colorectal, and cervical cancer. Registration starts at 8:30 a.m. and will conclude at 1:00 p.m. Because of time constraints only the first 200 registrants can be screened. Parking is free, however there is no childcare. In addition to the screening there will be sessions on cancer prevention. For information call (909) 580-1316 or visit www.ARMCEvents.org.
Quote of the Week:
"Here is what I don't think works: An economic system that was founded in the 16th century and another that was founded in the 19th century. I'm tired of this discussion of capitalism and socialism; we live in the 21st century; we need an economic system that has democracy as its underpinning and an ethical code."
– Michael Moore
To submit an event or information for Gloria's Corner please email: gloscalendar@gmail.com.
Deadline is 12 p.m. each Friday.