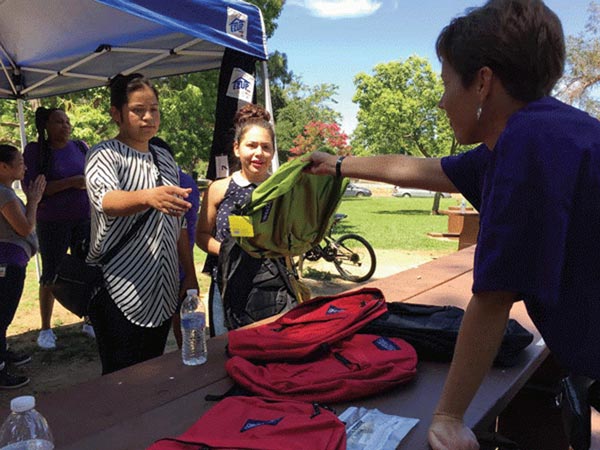 Sylvan Park is the place to be on Saturday.
The Redlands Police Department, Micah House and Ride Yourself Fit are partnering to host the annual Back2School Jam and Community Resource Fair from 8 a.m. to noon.

The annual event looks to connect those in need with resources available in their backyard and a free backpack filled with supplies in time for the new school year to begin on Wednesday, Aug. 9. Groups and organizations participating include California Highway Patrol, Redlands Unified School District, IEHP, Redlands Community Hospital, and Common Vision Coalition.
Ride Yourself Fit's participation is a first for the event. Typically, the nonprofit's Children's Health and Bicycle Safety Expo takes place at the Redlands Mall in downtown, but is moving venues to reach a broader audience. The expo features safety tips directly from the professionals and a riding course open to children ages 3-12. According to organizers, the nonprofit will have a limited number of helmets available for children who do not own one.
Saturday's event is free and open to the public.
Sylvan Park is at the corner of University Street and Colton Avenue.
To learn more or to support the cause, send an email to Redlands Police Officer Chris Mead at cmead@redlandspolice.org.