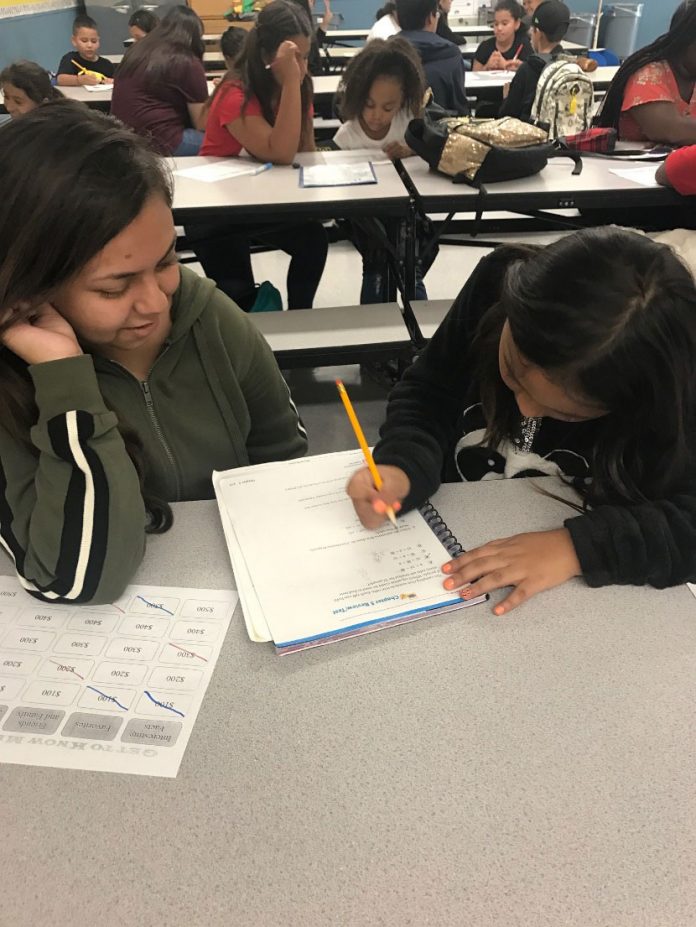 Big Brothers Big Sisters of the Inland Empire recently launched its peer-to-peer youth mentoring program in the city of Rialto. A $110,000 grant from Marathon Petroleum Corp. will enable the agency to serve an additional 100 youth through High School Bigs programs at Kelley, Preston and Casey elementary schools.
Teen volunteers from Rialto and Eisenhower high schools will mentor students at the three new sites in weekly, one-hour sessions led by a Big Brothers Big Sisters program specialist. The grant also funds the incorporation of 15 STEM-related activities into the curriculum over the course of the academic year.

"Our presence in Rialto will strengthen our ability to fulfill a critical need for positive youth mentorship," said Jennifer O'Farrell, executive director of Big Brothers Big Sisters of the Inland Empire. "The children in our program face unimaginable hardships, but this gift of mentorship from Marathon Petroleum will create new pathways and exposure to STEM-related degrees and careers. We are so grateful to have the support of a company that believes in our vision of helping youth live up to their full potential."
Marathon Petroleum, which recently acquired Andeavor, maintains a local storage and distribution terminal in Rialto. The company sought an opportunity to make a tangible difference in its community by changing the trajectory for youth who face significant challenges such as poverty and homelessness, and lack access to educational and career opportunities.
"Marathon Petroleum is committed to collaborating with our stakeholders to create cleaner, safer, well-educated communities where we operate," said Tiffany Rau, director, government and public affairs. "We are proud to support Big Brothers Big Sisters and its mission to help children facing adversity with strong and enduring professionally-supported, one-to-one mentoring relationships that change their lives for the better, forever."
Funding from the grant for High School Bigs will expose more local students to STEM-related careers through fun, hands-on experiences alongside their mentors. High school volunteers and elementary students alike will also benefit from enhanced essential life skills such as collaboration, creativity, critical thinking and problem-solving. Big Brothers Big Sisters of the Inland Empire currently serves more than 1,000 youth in Riverside and San Bernardino counties, including students at 19 High School Bigs sites.
"The impact of having a mentoring program like Big Brothers Big Sisters in our community is invaluable," said Mayor of Rialto Deborah Robertson. "It will not only give our local youth a positive role model to look up to, but also make it possible for them to create positive generational change for their families."