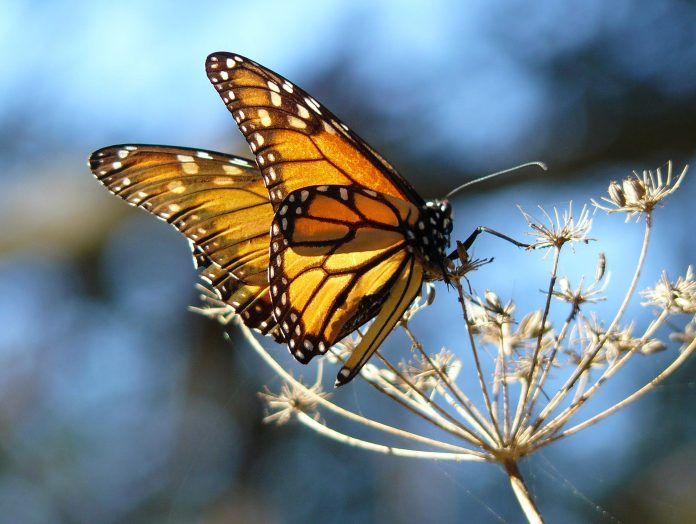 See those butterflies in your neighbor's yard? You can lure those lovely flitting creatures to your yard, too. And save on the household watering budget.
"The best plants for attracting butterflies are native milkweeds (Asclepias), called narrow-leaf, California, showy or kotolo milkweed. Beware of milkweed that's not regionally appropriate, such as bloodflower milkweed," says Ellen Mackey, senior ecologist with the Metropolitan Water District of Southern California. "This is a wonderful family project that's rewarding for all ages."

Milkweed is like a welcome mat for monarchs. If you plant in the fall, the milkweed will be established in the spring when monarchs lay their eggs. That way, caterpillars have access to food and protection right from the start.
To check out California's appropriate milkweed, go to www.theodorepayne.org, the helpful gardening website of the Theodore Payne Foundation for Wildflowers and Native Plants, will lead you to the Nursery tab then Plant Guides and Native Plant Database.
A good butterfly garden provides plants with clusters of nectar-rich, flat-topped flowers for butterfly landing platforms. Choose some other native plants, such as, yarrow, verbena, and buckwheat that allow butterflies resting places to sip nectar.
To find other regionally appropriate plants to support butterflies, go to bewaterwise.com, select the Garden Spot pulldown, and look for Resources. Here, the California Friendly Gardening Guide lets you choose from 1,000 plants in the database.
Either site will lead you to California native plants that will keep the neighborhood's monarchs and other butterflies healthy and bring a smile to everyone.