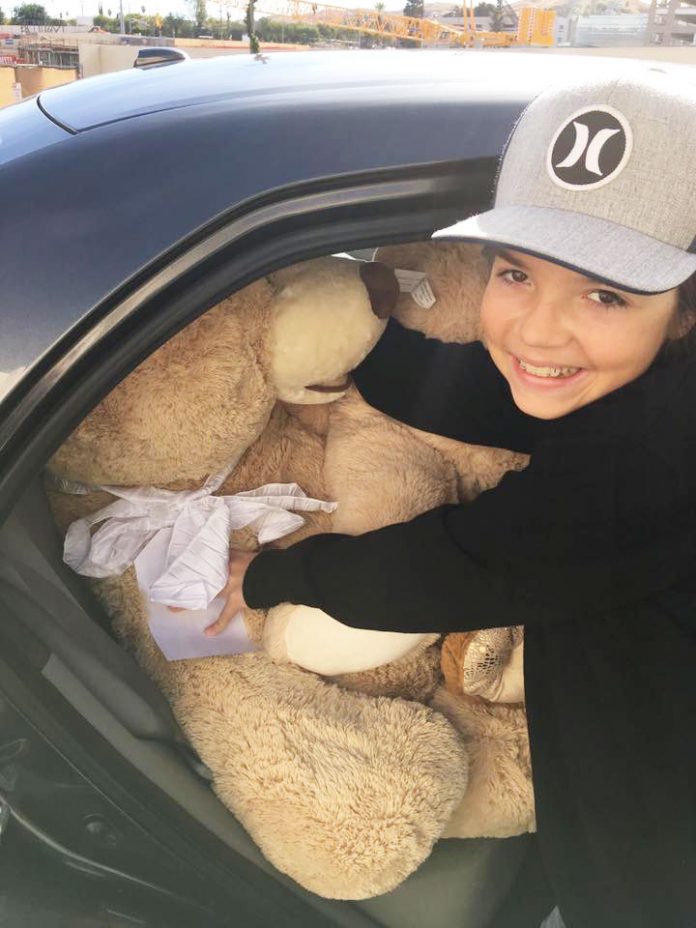 A few years ago, I was admitted into Loma Linda University Children's Hospital for four days (don't worry! I am completely healthy now!). Being in the hospital is not fun. However, the staff at the hospital really know what they are doing. They have an entire department dedicated to activities for the child patients to keep them busy. I really enjoyed the TV with gaming console and DVD player. After I got out of the hospital, with the help of generous family and friends, I was able to raise $1,500 to purchase a new TV, gaming console/DVD and isolation box to keep it in. This unit is now in the hospital and being used by patients!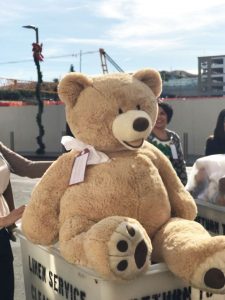 Last year, I decided I wanted to give back and do something special for the hospital again. That is why I started Caden's Teddy Bears for Kids – a teddy bear drive benefitting Loma Linda University Children's Hospital. My goal is to beat last year's total of 360 teddy bears which will be distributed to the children in the hospital on Christmas morning! My mom and I could not wait to get home while I was in the hospital and we cannot imagine that feeling on a holiday like Christmas.

If you would like to participate, I would really appreciate it! Please bring NEW, unwrapped bears to any one of these fabulous teddy bear collection sites Friday, November 23 – December 17.
Loma Linda University Children's Hospital Foundation office at 11175 Mountain View Ave, Suite B in Loma Linda.
Paulson Orthodontics at 219 Cajon Street in Redlands. This location will be collecting bears November 1st – December 15th!
Star Tulip Stuffies House of Fine Stuffed Animals at 330 6th Street, Suite 101 in Redlands. This location is offering a special reduced priced bear! You can also save a trip and donate your bear over the phone and then paying on PayPal by calling them at 909-798-9313.
Rendition Tattoo at 611 W Redlands Boulevard, Redlands.
Redlands Elks Lodge at 633 New York St, Redlands. Hours may vary, please ring bell to donate.
The Energy Lab at 304 E. Citrus Ave., Redlands.
Rau Plastic Surgery at 1467 Ford St, Suite 101, Redlands.
Please remember – we love all of our stuffed animal friends, but this drive is for teddy bears only. If you are able to donate, it will make the day of a child and his family being treated at the hospital during the holidays!
To help spread the word about the teddy bear drive, please visit my social media pages where you can find the information to share and/or tag your friends.
Facebook: facebook.com/cadencenter
Twitter: @cadencenter
Instagram: @caden_center
Thank you so much!