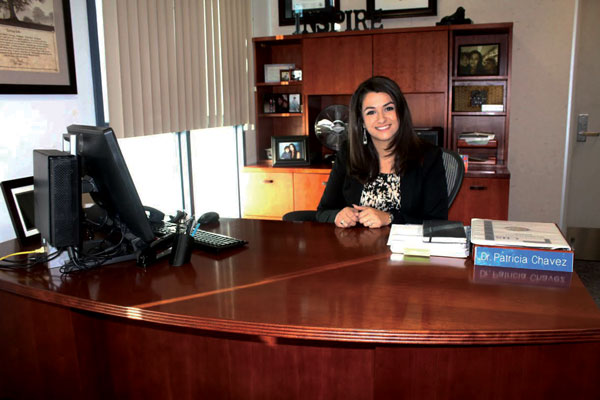 Patricia Chavez has one thing in mind as Carter High School's newest principal — to create an environment that's successfully academic so that students are productive in society.
Since joining the Rialto Unified School District family at the start of the new school year, Chavez knows it's not one person that can make the difference, but rather " a community effort."

"Change doesn't happen just through academics," she said. "It happens through a strong organization that is proud of their brand."
Chavez, 33, is Carter's fourth principal in the school's history. Prior to coming to Rialto, her 12 years in education were spent in Riverside County as an administrator at Val Verde Unified as well as Corona-Norco Unified School District.
And while she has a vision for Carter, she feels the process of change must happen organically.
"I can't just come in and say this is what I want for Carter. There's history here. Assessing our programs, seeing what our strong pockets are, are just some of the things that need to be looked at before changes take place. Then as a team, seeing where we want to move forward."
Among her ideas include increasing academics, finding a way to help prepare students for life after high school and those that are on the path to higher education, and creating an engaging campus community.
"I want to create a space for our parents to call home and feel that they are part of their (child's) education. I grew up in an impoverished community — a first generation mexican-american student. They wanted me to do well in school but didn't know the culture in education. Mentors and educators were key people in my life, and I'm wanting to provide the same role and give that back to community."
The start of Carter High School's 2016-17 began Aug. 3 and welcomed crowds of students on campus.
"It's been a busy first few weeks, said Chavez. "But I'm looking forward to the rest of the school year."