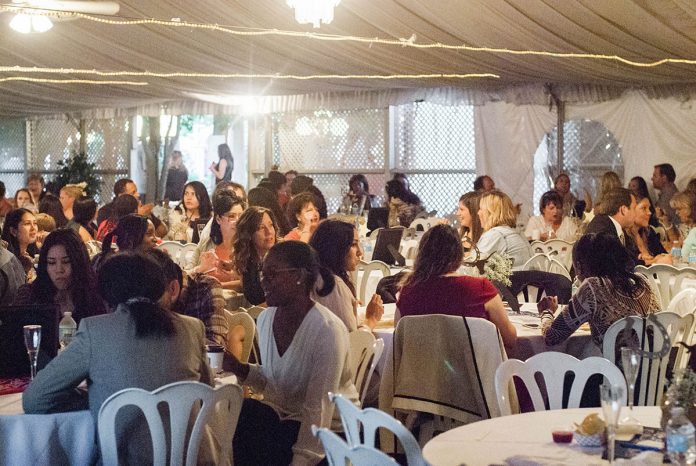 C.A.S.A. of San Bernardino County will host their 11th annual Munchin' at the Mansion event at the Edwards Mansion in Redlands on September 26th from 5:30 p.m. until 8:30 p.m. All proceeds from this event will support the Court-Appointed Special Advocate (C.A.S.A.) program which recruits, screens, trains, and supervises community volunteers to mentor and advocate for the best interests of abused and neglected children living in foster care. Adult volunteer advocates provide a stable and consistent presence in the often turbulent lives of foster youth by assisting them in navigating through life's challenges, providing encouragement, and advocating for each child's individual needs.
Dr. Phil, National C.A.S.A. Spokesperson, says "C.A.S.A. volunteers also help to alleviate the constant upheaval faced by foster children. Research shows that children with a C.A.S.A. volunteer are substantially less likely to be in long-term foster care, defined as three years or longer. When a C.A.S.A. volunteer is involved, a child is less likely to move from home to home, and they are 95% less likely to re-enter the foster care system."

Cesar Navarrete, Executive Director for C.A.S.A. of San Bernardino County says, "The community's support is of vital importance to our program and this event is one where community members can join us to learn how our program supports children in foster care, and how they can positively impact a child by becoming involved, all while enjoying a great evening."
The event will begin at 5:30 p.m. when guests arrive and are greeted by C.A.S.A. Board members and staff. The evening will be filled with music, entertainment, food, and various opportunity drawings.
Be sure to come hungry and have your taste buds ready for an exquisite array of gourmet wine and beer, as well as a vast array of fine foods.
Individuals wishing to purchase tickets to Munchin' at the Mansion may do so by visiting us on the web at www.casaofsb.org and clicking on the "events" tab, or by calling 909-881-6760 or 760-242-5333.