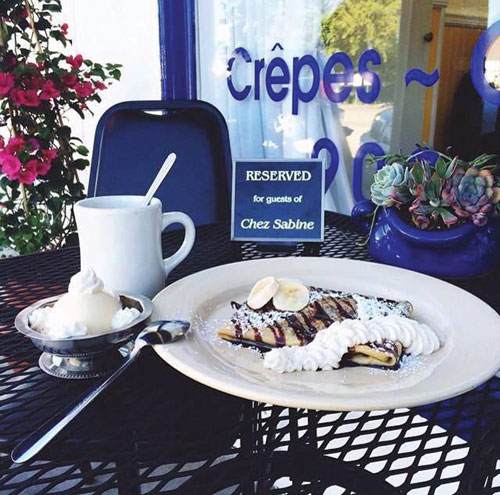 Redlands' French restaurant, Chez Sabine, will close its doors Sunday.
The announcement from the eatery came last month in a letter to customers stating their last day of operation is expected Jan. 15 due to the end of their lease and needing to find a new location to better fit "Chez Sabine's vision." A post on the restaurant's Facebook page explains the closure:

"…Sabine and I feel that something special has developed among our staff and customers. We have loved serving you and would love to continue.
The business has grown considerably since Sabine started more than four years ago and continues to do so. It has been a success, but, sadly, we feel that we must close." The post goes on to continue the factors leading to the closure:
"We had hoped to find a new location that could better support Sabine's vision for the restaurant, but we have been unable to do so and our lease expires at the end of January, 2017. We believe we cannot grow sufficiently in our current location to enable Sabine and I to rely more on our staff. In short, we are working too much. We continue to hope for an opportunity to restart in a more appropriate location and are open to any proposition in this regard.
The restaurant has been a great adventure for us and our team. We want to do so much more and will attempt to accomplish as much as possible in the little time that remains. We hope you will join us in these last few weeks and that we can stay in touch in the future.
Thank you so much for your business and your support!
– Sabine, Jeff and the team."
Chez Sabine is encouraging customers to redeem any gift cards before the closure. Those unable to do so can contact the restaurant by email at chezsabineredlands@gmail.com or on Facebook, www.facebook.com/ChezSabineRedlands.
Chez Sabine is at 615 W State Street in Redlands and will be open through Saturday from 8 a.m. to 3 p.m., and 10 a.m. to 2:30 p.m. Sunday.