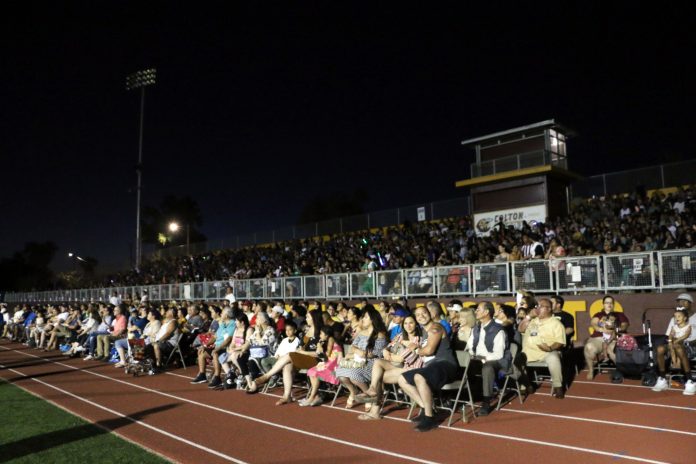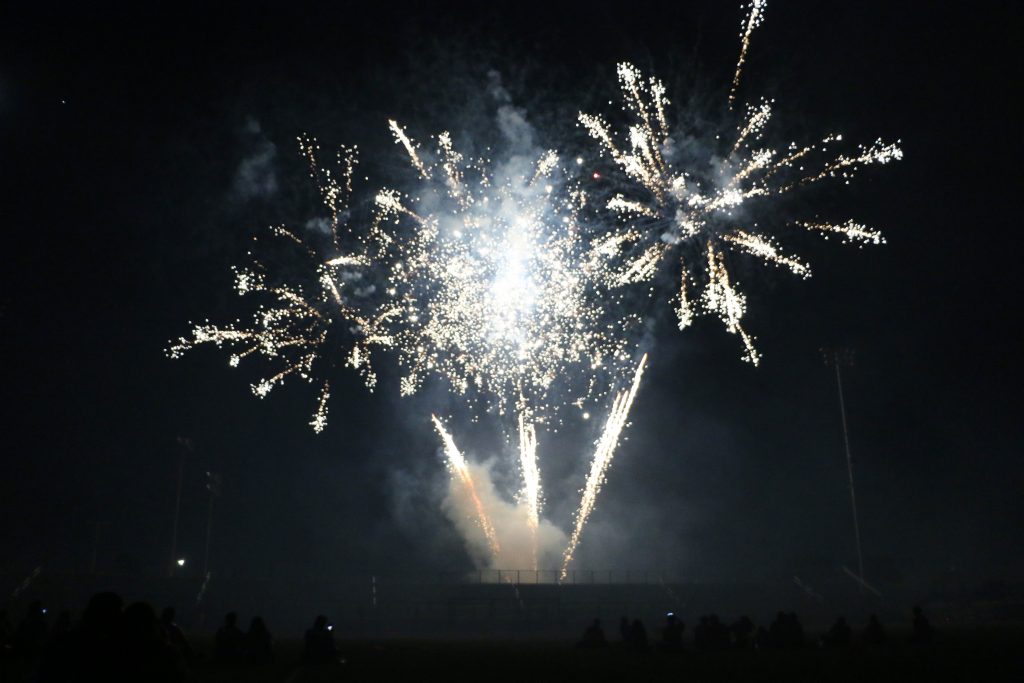 The City of Colton celebrated its 132nd birthday on Saturday, July 13 as a city with a fireworks spectacular that brought the community together. Residents flooded the streets surrounding Colton High School, a symbol of pride among residents. Before the show even began Colton pride colors could be seen all over along with wide smiles.
"This has always been an event that brings everyone together, ever since I was a kid, I can remember coming to the fireworks show expecting a day of fun," said resident Robert Montez.

Residents were able to enjoy live music and a carnival before the fireworks show, this included carnival games, a mobile truck with many of the latest games to play, and food from local vendors. A heavy scent of barbeque filled the street, sounds of laughter from the youngest of Colton, and a sense of community seemed to flood the city streets.
When it came time for the show, there was not an empty seat left in the stadium including seats on the field. The crowd cheered as Mayor Frank Navarro took the stage along with Assemblymember Eloise Reyes.
"I'm sometimes told by other cities I represent that I play favorites but because I was born and raised here I play favorites with Colton, and that's alright," said Reyes to a cheering crowd, ending her speech with a loud "Happy Birthday Colton!" Together the city of Colton counted down with Mayor Navarro, and the fireworks lit up over sky with the city, bringing together the old and new families of Colton.