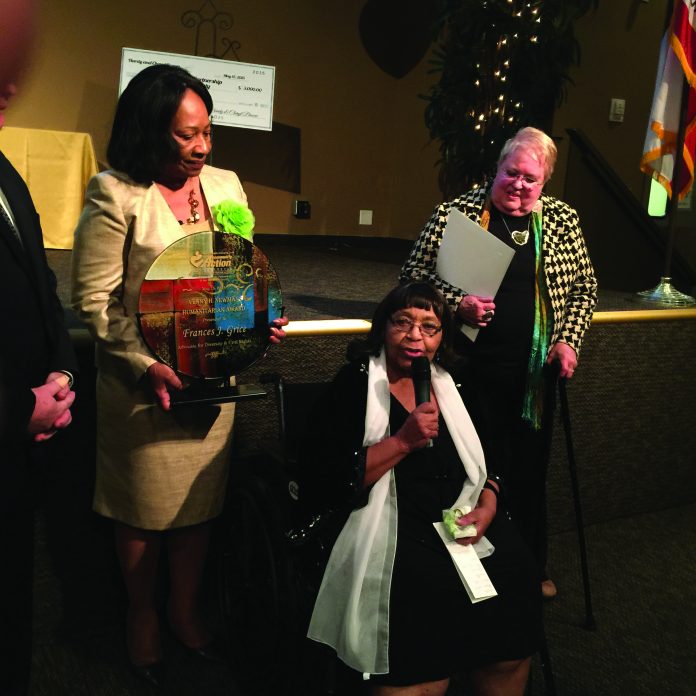 Frances Grice, a longtime champion of civil rights, passed away on New Years Eve at the age of 84.
Grice served as a mentor and a motivator to dozens of community leaders and public officials across the Inland Empire.

"She never quit," said San Bernardino City Unified School District Board Member Gwen Dowdy Rodgers. "Frances always pushed us to continue and reminded us what we were fighting for."
Grice came to San Bernardino from Detroit, Michigan in 1962 and immediately began working at St. Bernardine Hospital. She would later become a key figure in the fight for integrated schools within the San Bernardino City Unified School District. In addition to promoting civil rights, Grice founded the Operation Second Chance technical school in 1967 that provided low income youth the opportunity to receive employment training.
"There are few people here that lived in the 1960s and 70s," said Grice in a YouTube interview with Glenn Ross in 2013. "They don't know the struggle we had. They don't know we had to dodge bullets. They don't know the KKK was marching down on E Street. We have to make sure our children remember the past."
San Bernardino Community College District Trustee Joseph Williams said Grice was a community stalwart who always led by example.
"She was just an awesome person," he said. "She understood the importance of providing opportunities to minorities in our community."
Despite experiencing many hardships herself, Grice always remained committed to fighting for the rights of others, explained Assemblywoman Eloise Gomez Reyes.
"When Frances spoke of injustices, it was personal," Reyes said. "She could command complete attention when she spoke, even from her wheelchair. She will be missed by so many."
Other accomplishments include:
National Small Business Advocacy Award recipient
Member of Martin Luther King Jr. Statue Maintenance Committee
All American City representative
NAACP member
As of press time funeral services were not announced.