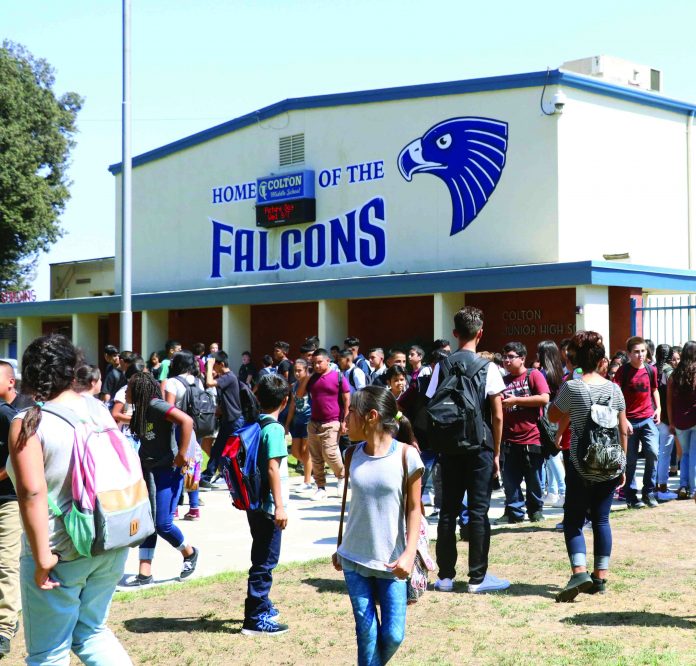 Colton Joint Unified School District's priorities will continue to focus on literacy, science, technology, innovation, and collaboration, according to Superintendent Jerry Almendarez.
"Our focus is not going to change," Almendarez said. "As far as curriculum is concerned, we will be building on what we've done in the last two years."

The Superintendent said instructional technology has paved the way for the district to become, "21st Century ready." Almendarez believes items and software, such as iPad's, laptops, Google, and Microsoft applications will help students personalize their learning by allowing them to conduct their own research and findings.
"Teaching today is so much different than it was five years ago. Kids and teachers facilitate the knowledge together. We're hoping that we're able to take more risks when it comes to new and innovative things," explained Almendarez. "We want our classrooms to be more fun."
The district's plans align with the California Department of Education's blueprint for education technology. Policy makers and educators collaborated to formulate the plan as a "call to action" to prepare students for a transformative work force. As highlighted in the 23-page report, among California's top employers are tech giants Apple and Google, whose employees make up about 8-percent of the state's private sector workforce.
Instructors such as Jessica Lynn Head agree that access to technology will improve a student's ability to perform in school and contribute to the labor force.
"In high school and in your careers everything is going to be technology based," she told Colton High School senior Adrian Estrada, who produced a short film about the district's improvements. "All the job applications are online. If they can't access that, they won't have no chance right off the bat. Being able to have the tools get access to these websites…will get them a step ahead."
The district is also focusing on the mental and nutritional health of students, as well as behavioral and emotional support. For example, Almendarez explained restorative justice practices will contribute to building better relationships among community members to understand cultural experiences.
In addition, Almendarez said he is expecting the Community Cabinet, a committee of business owners, elected officials, residents, and parents, to play a pivotal role in helping develop plans and projects to improve student success.
"Everyone should have a level of tolerance," the superintendent explained. "We will work on how to engage with parents and students of all ethnicities. It's better to have the conversation when things are calm, rather when something occurs. That's where a breakdown could exist. If we're not transparent, our community will not trust us."
'Student success dependent on parent involvement'
Colton Joint Unified School District's Alejandra De La Torre believes in the importance of involving parents in the student learning process.
As the district's new Family Involvement Program Manager, De La Torre said her purpose is to improve learning environments for both parents and students. "I fully understand how instrumental parents are in equipping their children with the necessary traits to bloom," De La Torre expressed in written statement.
De La Torre explained the district has taken innovative strategies to include parents in the education process.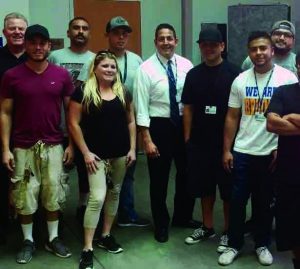 "We engage families by providing them with interactive opportunities to learn practical ways in which they can support learning at home," she said. "Additionally, our parent committees and organizations at site and district levels provide a safe platform to allow for parent-school collaboration."
Among the groups De La Torre works with is the District English Learner Advisory Committee (DELAC). During their monthly meetings, DELAC discusses issues such as Positive Behavioral Intervention Support (PBIS), College and Career readiness, and Financial Aid information for college.
Parents are also informed about district events and information through technology, according to De La Torre.
"Our student portal, Zangle Student Connect offers parents and secondary students relevant information regarding student performance," she said. "The information is at their fingertips and it can be utilized constructively to motivate students to maintain or improve their performance as parents monitor closely how their students are doing at school."
Elizabeth Chavez said she learned about DELAC seven years ago when her son, now a Colton High School sophomore, was in second grade. "My son was experiencing a hard time, receiving low scores in reading and math," she said. "I began to inform myself about the school's resources, and soon he began to improve."
She is now focused on getting more parents involved with the committee. "I persuaded a fellow friend to come to the meetings. Her daughter is receiving advanced classes. I'm only trying to inform parents on how they can help their children."
Carmen Segura, whose daughter attends Grand Terrace High School, thanked De La Torre and Superintendent Jerry Almendarez for their commitment to helping parents.
"[Almendarez and De La Torre] have helped us grow tremendously, both as individuals and parents," she explained. "They provide us with the motivation to want to grow and improve as supporters for our child's education."