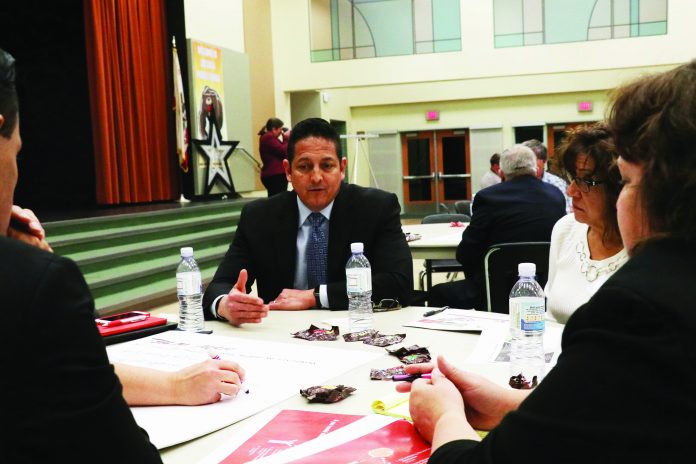 Colton Joint Unified School District administration, faculty, staff, and students–along with other key stakeholders–met at Joe Baca Middle School on Tuesday to discuss future plans for the development and renovation of school facilities.
The Facilities Master Plan will help the school district identify the long term demographic trends of the community, as well as assess current facility conditions and develop educational program opportunities that align with student needs.

Tuesday's meeting was the first of five scheduled to gain feedback from the community on the development of key district facilities.
"These meetings will allow the community to share their goals for the district and make their visions into reality," said Colton Joint Director of Facilities Planning and Construction Owen Chang. "It's important to hear what they have to say."
LPA Incorporated–the architecture design firm helping the district with the Facilities Master Plan–worked with stakeholders to identify the types of learning environments desired to serve approximately 23,000 students.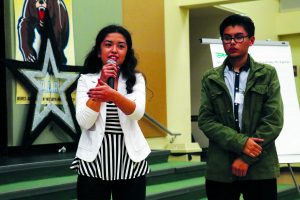 Among the ideas and priorities expressed by stakeholders was the modernization and construction of sports facilities, providing better technology to improve student learning environments, and devoting resources to more technical and trade programs.
Gary Grossich, President of the Bloomington Municipal Advisory Council and Colton small business owner, believes the school district should also place an interest in students that are interested in alternative education pathways.
"It's great that we're pushing students to college," Grossich said. "But what about those who don't want to go that route? You don't want them to feel like failures for choosing to not go to college. There are career pathways we can provide to these students."
Colton High School sophomore Xavier Vasquez, 15, is grateful to be included in the process of deciding the formation of future facilities.
"I think it's important they value our input," he said.
Vasquez hopes the school district could improve Colton High's facilities–providing "innovative" learning environments for students that want to enter science and medicine fields.
"We're falling behind in technology," Vasquez said. "Renovating and improving our facilities will provide students with a better environment to succeed."