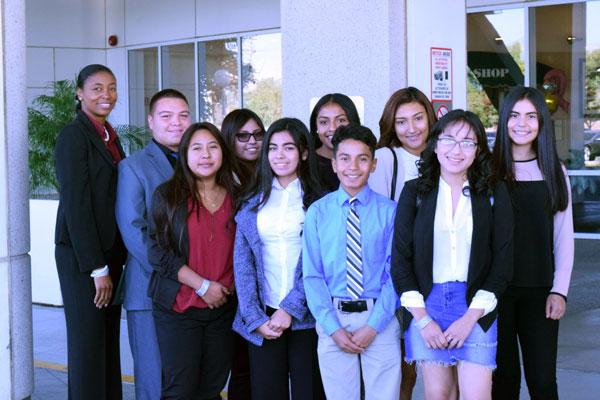 The Health Education and Leadership (H.E.A.L.) Academy at Colton High School prepares students for careers in the healthcare field by providing the academic knowledge and physical and technical skills they will need to be successful.
The H.E.A.L. Academy is just one of the many career exploration opportunities the Colton Joint Unified School District offers students. In addition to the Linked Learning Pathways — which integrate aspects of designated career pathways into all academic courses taken by students enrolled in that pathway — CJUSD also offers 23 Career Technical Education course sequences in a vast selection of fields. Examples include cyber security, automotive and the new STEAM (Science, Technology, Art and Mathematics) shop. These opportunities are offered in partnership with the Colton, Redlands and Yucaipa Regional Occupational Program (CRYROP).

Approximately 200 students are currently enrolled in the H.E.A.L. Academy. As with other Linked Learning Pathways, elements of the profession are woven through academic courses taken by students. They also gain meaningful hands-on experiences. At the Colton High School Sports Medicine Clinic, for example, students practice everything from medical front office procedures to helping to bandage injured athletes.
Volunteer opportunities at Arrowhead Regional Medical Center, San Bernardino Medical Center and Reche Canyon Rehabilitation Center, also help prepare students for their future careers.
The CHS H.E.A.L Academy also hosted Community Emergency Response Team (CERT) training in cooperation with Grand Terrace High School, offering students essential triage, first aid and emergency skills. Upon completion of the training, students earned Teen CERT certification.
And, students participate in cross-curricular projects, known as work-based learning, focused on medical careers. Ninth-grade H.E.A.L. Academy students, for example, participated in a crime scene simulation exercise in which they had to make observations and collect and analyze evidence at the "scene." Tenth grade students will be holding a health fair in the near future.
Teacher Dawna Hughes said students who participate in the pathway have an advantage as they progress toward their goals.
"They already know what things are and can talk and write in the language of medicine," Hughes said. "It gives them a good foundation and shows them the expectations," she said.
Students also can earn college credits for some of the courses, Hughes added.
Another benefit to the H.E.A.L. academy is that it exposes students to the wide variety of career opportunities available in the healthcare field.
Jocelyn Larios, 16, for example, discovered that she wanted to be a pharmacist after visiting a program at San Bernardino Valley College on an academy field trip her freshman year.
"I found it really interesting," she said.
Jazmine Vasquez, 16, plans to pursue a career as a pediatrician or child life specialist, a healthcare professional who helps hospitalized children to cope with medical procedures.
The H.E.A.L. Academy is helping her on the path toward her goals, she said.
"It not only teaches me the medical basics, but also it helps me to get ready for medical school."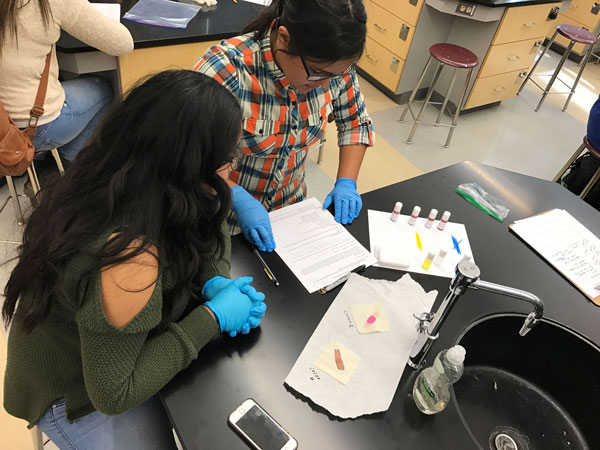 How you can help:
You can support the H.E.A.L. Pathway in many ways, including:
Serve as a guest speaker
Provide volunteer opportunities
Serve as an advisory board member
Provide field trip opportunities
Provide donations of supplies for the sports clinic such as wrapping tape, disposable gloves, display boards, poster board, dry erase markers, and other typical classroom supplies.
To find out more about the H.E.A.L. Academy or to get involved, contact Stacey Baker at 909-580-5005, ext. 2346 or Stacey_Baker@cjusd.net or Curriculum Program Specialist Kenneth Soldmann at Kenneth_Soldmann@cjusd.net.