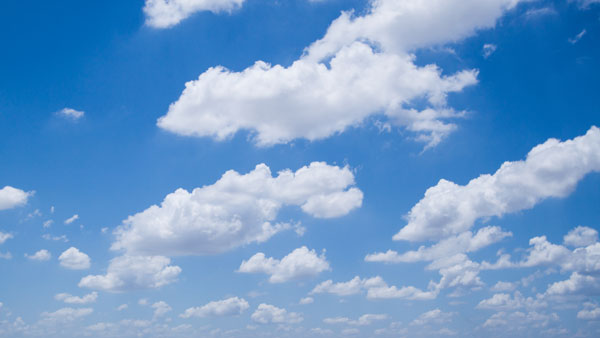 As freeways expand, trains plume diesel clouds, and land converts into warehouse hubs hurting neighborhoods and schools, it feels like our lives don't matter much to decision makers.
The Inland Region can and must do better for clean air. I am a current student at Colton High School and ever since I can remember my family and I have had to deal with terrible illness and asthma. Specifically, my mother has developed a severe case of chronic bronchitis. There are certain days she is unable to leave our home because the air outside is simply too toxic. Our case is only one of possibly thousands in my area.

We not only confront poor air quality but poor job quality as well. Increasing amounts of warehouse development in Rialto, Fontana, and San Bernardino have provided false promises of good jobs and a sustainable income. Many of my family and friends who are employed at warehouses like Amazon often face problematic shifts that keep them working graveyards or doubles. In reality, these jobs will be phased out by automation and these warehouse workers are unprepared for what that will mean for their livelihoods.
In addition to the increase of fires it is more than obvious our communities deserve a higher quality of work and cleaner air. Tons of products come through our communities from the ports in Long Beach. You see them on the freeway directly in front of my school, exhausting loads of soot and smoke from their pipes. These same trucks often drive through routes that cross over residential neighborhoods.
Along with heavy duty transport like trucks, our public and school buses still rely on filthy fossil fuels, further affecting our own health. I have seen buses at Colton high idle for ridiculously long lengths, releasing pounds of NOx and pollutants that contribute to decimation of the Ozone, and makes us sick. Our school district has taken steps and worked with California Energy Commission and the California Air Resources Board to win two electric zero emission school buses.
We must do the same and watch polluters from the warehouse industry who continue to develop next to our schools and homes. That's why I am calling on my South Coast Air Quality Management District Board member Janice Rutherford to support an Indirect Source Rule, especially on warehouses. This rule is the investment we need to make in a clean energy and zero emission powered future, instead of relying of inefficient transportation that is slowly killing us all.
This guest opinion was submitted by Colton High School student Victor Banuet