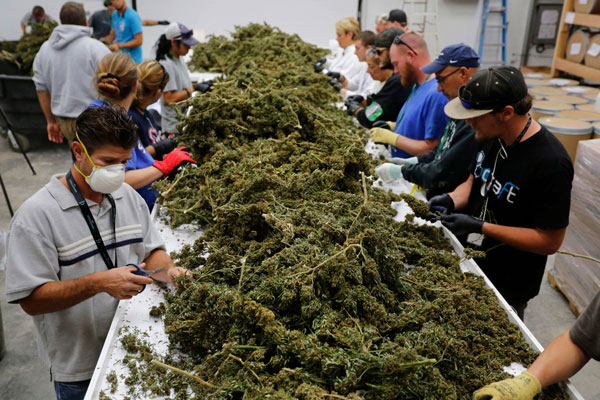 Colton announced during their City Council meeting on February 20 that they will begin accepting applications for commercial marijuana cultivation beginning on March 1.
The commercial marijuana operator applicants will establish their operations in areas away from schools and public parks. Only two permits will be provided during a trial period, as previously stated by city officials.

Back in November, the Council voted to allow cannabis commercial cultivation within city limits, so long as applicants followed specific protocols. Colton's ultimate goal is to generate revenue to help sustain the city and pay the bills, DeLaRosa reiterated during the meeting.
According to attorney Victor Ponto, the application process will be broken up into three phases. The initial phase will be rudimentary. Applicants will go through the application process and complete live scan fingerprinting.
The second phase will require City Manager Bill Smith to interview the applicants to determine if they are good fit for the community. Several factors they will oversee include location of cultivation, operation/business plans, neighborhood compatibility, safety and security, community benefit, fire safety, transportation methods, and employment opportunities to name a few.
The final phase will require two final applicants to attend a public meeting with Smith and the City Council for consideration.
If provided with a regulatory permit, the two applicants will be required to also obtain a Conditional Use Permit before undergoing operations.
Applications for commercial marijuana operator permits will be received from March 1 to April 30. No applications will be received after 5 pm on deadline day. The city will evaluate the applications through May and will select the two applicants by June, Ponto explained.
According to city staff reports, the full cost recovery fee for applicants is $5,605. The proposed 'Fee Resolution' is based on the estimated staff hours needed to review and make recommendations to the Council.