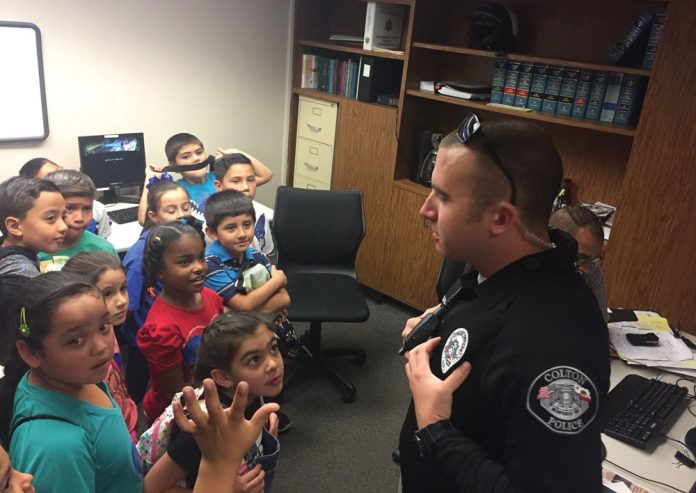 The City Council adopted a $38 million budget Tuesday that will require spending reductions to address pension costs and minimum wage increases.
City staff and councilmembers approved the 2017-2018 Fiscal Year budget after holding three workshops in May to address specific changes.

Several council members proposed holding another workshop later this month to discuss creating a police captain position that was not included in the approved budget. Councilmembers Frank Navarro and Dr. Luis Gonzalez argue adding a captain to the city's police department's ranks will improve public service.
"I think it's very crucial that we look at it again," Navarro said. "If we need a special session, then we will call a special session."
Mayor Richard De La Rosa believes concerns over the police captain position holds "merit" and asked Police Chief Mark Owens to provide a detailed plan to strengthen his case.
"I think it's important for the chief to pass on his plans," De La Rosa said. "Maybe through a workshop or a committee to get this back on discussion."
The Police Department has a total budget of $16 million for the next fiscal year that will help create another officer position. A school resource officer position will be funded by the Colton Joint Unified School District to offset costs.
Owens told the council on May 17 that a 'second-in-command' captain position will help the agency establish an "administration arm" that helps provide resources and better service to residents.
"Designating a second in command is a best practice for law enforcement agencies," Owens said. "A second position gives us continuity. I feel that it's important we get back to that level of command."
The city is entering the upcoming fiscal year with a revenue and expenditure budget surplus of $138,500 and a projected fund balance of $5.2 million, Finance Director Stacey Dabbs said during the May 3 budget workshop.
In addition, Colton is projected to spend $37.6 million in 2017-18 to increase economic development, improve public infrastructure and services, and update city ordinances, according to a staff report prepared by Dabbs. That will leave a $550,925 surplus, exceeding their 10 percent reserve requirement.
A General Fund Transfer–specifically $11.7 million of electric utility money–will temporarily help to keep the city's balance in the black.
Salary and benefit commitments make up 71 percent of budget expenditures. About $28.6 million will go towards meeting California Public Employees' Retirement System (CalPERS) contributions, unfunded pension liabilities, and salary and benefit increases for employee bargaining groups.
Zamora-Jorrin to step down from Council
Councilwoman Summer Zamora Jorrin will be stepping down from the Colton City Council after her family completes the sale of their home.
Jorrin explained the decision was based on an "opportunity" that arose for her family.
"It's dependent on the sale and escrow of our home," Jorrin said over a phone interview Monday. "So I will still be in my position for another month or two. It's a decision I made with my husband for my family."
Jorrin–the daughter of former Mayors David and Sarah Zamora–was elected as the District 2 representative in November 2014, defeating longtime community leader George Aguilar. She previously served as chairwoman of the Parks and Recreation Department.
The mother of two has also served as vice-chair for Colton Joint Unified School District's Measure G Citizens' Bond Oversight Committee and the Academic & Career Readiness sub-committee, and as a board member for the Colton T-Ball League.
There has been no discussion in regards to how the City Council will replace Jorrin, though the Councilwoman did express her support for an appointment to avoid the potential costs of a special election.
"The City Clerk's office is looking into possible options," she said.