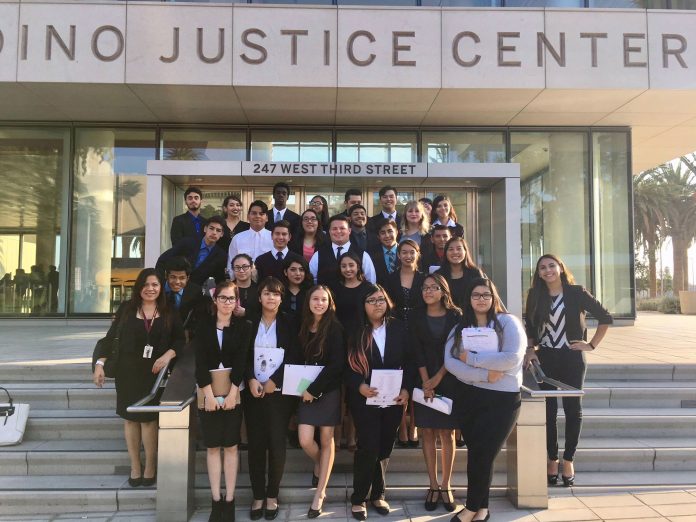 Court is in session at Colton High School as the CHS Mock Trial team prepares for their first court case in San Bernardino County.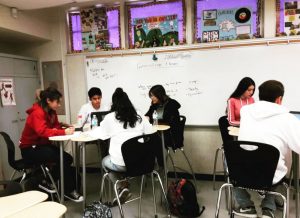 Mock Trial is a competition hosted by San Bernardino County where students are given a mock police report to argue in front of a San Bernardino superior court judge. The competition takes place in 14 courtrooms in three major courthouses located in San Bernardino, Victorville, and Rancho Cucamonga. San Bernardino County reports 200 students competing in Mock Trial competitions across the county.

"Mock Trial is where you get to experience law and the courtroom environment, if your interests are in law this is class that can help you work towards your goal in the future," said Angel Becerril, Colton High School student.
Students take on the roles of attorneys, witnesses, prosecution, clerks' bailiffs and so much more; and undergo four rounds in which they will put on a criminal trial that includes opening statements, cross-examinations, and closing statements.
To prepare for their cases students are coached by Colton High School teacher and Mock Trial Coach Lucy Leyva, and other Colton High School teachers and volunteers in the program.
The students and coaches set up a schedule then host tryouts for various roles that are involved in the court case such as witnesses and attorneys. After reading the court case thoroughly students will begin to analyze the case then piece it together to build arguments. They are only given four weeks to prepare before presenting their case to the appointed judge.
"It's kind of what you would see in Law and Order, the TV show, but with a lot more logic and a lot less drama," said Leyva.
Mock Trial calls upon its students to utilize and hone skills in acting, public speaking, research, and creativity. Although, as Colton High School student Cristal Vazques describes, transitioning from practice to presenting in front of a judge can be daunting, and mistakes can throw off any seasoned competitor.
"At first, it's an adrenaline rush, but when you're presenting to your peers your mistakes seem soft and not that crucial but in front of a judge they're harsh and noticeable. You have to make sure you're quick on your feet to recover from your mistakes," said Vazques.
The students are gearing up for their season this October, their main objective is to give Colton High School a reputation powered by academia, instilling that it is a place of learning, said Candra Montenegro, Colton High School student.
Some of the Mock Trial students plan on pursuing careers in the court system while others plan on pursuing journalism and business.
"Mock Trial is teaching us that our voices matter and they're powerful, giving us the tool to use them in a professional way and create change," said Aneesa Arana, Colton High School student.