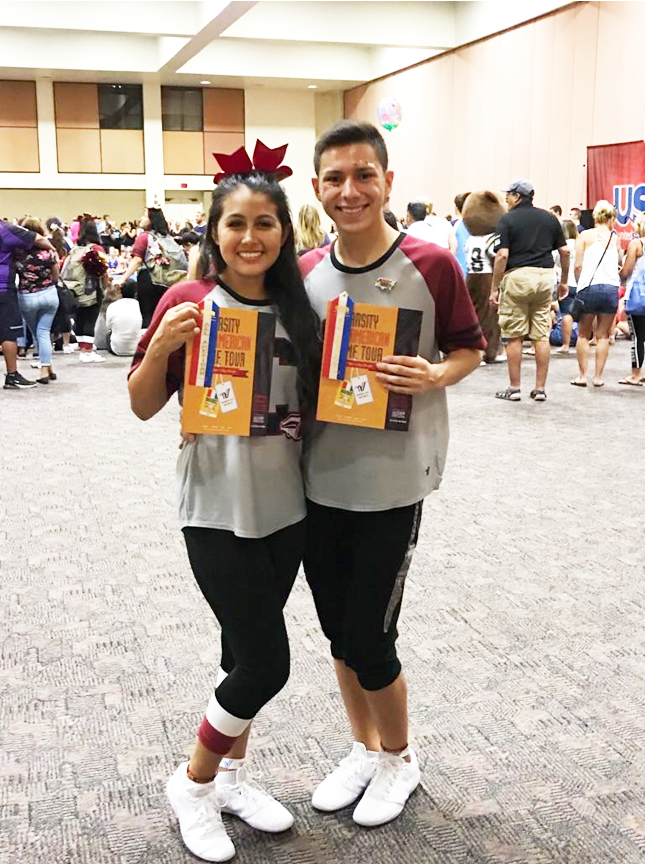 Colton High School varsity cheerleaders Savannah Medina and Jacob Cardona made it onto the USA All-American Team and will be representing USA Cheer and Colton High in Rome during the New Year's Day parade. Below is their letter to the community:
This year my teammate and I made the USA All American cheer team and we are taking a trip to Rome. We are so excited to travel with the team as this is a once in a lifetime opportunity.

We are from Colton High School and the first cheerleaders from our city to make this team. In Rome we will go sightseeing and perform in the New Year's Day parade. Here are some of the places we are most excited to experience:
• Seeing the Pantheon, Trevi Fountain, Baths of Caracalla, and the Circus Maximus.
• Eating the local cuisine of Rome and Florence
• Viewing the Galleria Dell' Accademia, the Medici Chapel, etc.
• The New Year's Day Parade in the Piazza Del Popolo
• Visit the Roman Forum, Sistine Chapel, Vactician City, etc.
I know that we are going to learn so much during this trip from the tours as well as from the United Spirit Association staff! To attend, we needed to try out and be selected based off positive behavior as well as being the best to represent our city. We also need to raise $3,500 each to attend this trip. Would you please help us reach this goal by sponsoring our trip? All contributions are appreciated and bring us closer to Rome.
Please send your contribution to: Diane Valdez 537 Cameo Dr. Colton, CA, 92324 Thank you, in advance, for your support. If you have any questions about the trip or your contribution, please email deevanduk@yahoo.com.
Sincerely, Savannah Medina and Jacob Cardona