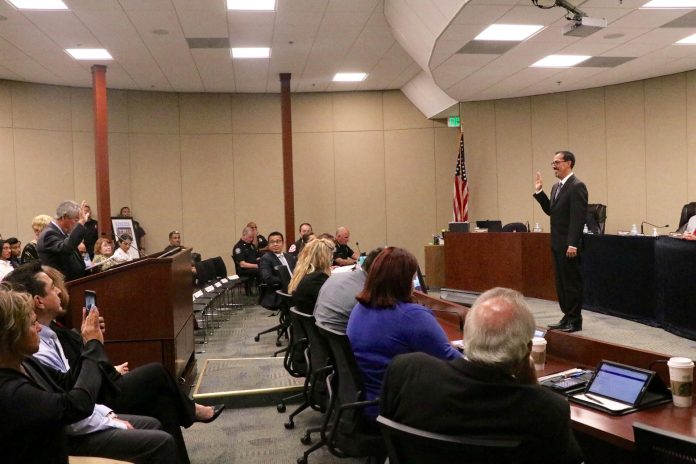 Colton's City Council tabled a proposed rate increase for trash services during Tuesday's meeting.
CR&R of Perris, which took over Republic Services' old contract in March, asked the City Council for an increase of 12.9 percent for residential customers and between 16 percent and 20 percent for commercial and industrial customers.

Mayor Richard DeLaRosa suggested to his colleagues they withhold a decision until they received an in-depth presentation from CR&R representatives explaining their reasoning behind the proposed increases.
"The city has always tried to make it transparent for residents to attend these meetings," DeLaRosa told residents in attendance.
The City Council approved an amendment to their contract with Republic Services in July 2015. At that time, residents paid approximately $23 a month on their bill. Commercial and industrial customers paid $129 and $483 a month respectively. Residential customers currently pay about $24 a month, commercial customers pay $134 a month, and industrial customers pay $483 a month.
Utility Director Dr. David Kolk confirmed that the contract stipulates that CR&R is allowed to request for a rate increase after July 1, 2017. If their demand is approved, residents will be paying $26.84 on their monthly bills. Commercial and industrial clients' rates will depend on the weight of their bins and the amount of trips made to the waste landfill.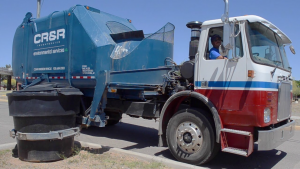 "If the contract says they can, then we're kind of stuck with it," commented Kolk.
Many people are displeased with the current language as they say that the contract adds costs. Sixty six letters of protest were submitted by residents, according to City Clerk Carolina Padilla.
"CR&R is exploiting the contract," said resident and business owner Mark Russell. "We continue to have increases that are excessive. I think these are things we should be concerned with."
CR&R Senior Vice President Dean Ruffridge reminded the Council that they were eligible for a rate adjustment in the contract. He said the company's proposed changes include two items: an annual Consumer Price Index (CPI) and governmental fees. Despite initial disagreements on administrative, recovery, recycling, street sweeping, and tree trimming fees, Ruffridge confirmed that they were able to find an understanding with city staff.
"I want you to understand that CR&R is not requesting any rate increase that is not specifically provided for in this franchise," Ruffridge told the Council. "Your staff and CR&R are in full agreement on the contract."
On Monday, members of the Utility Commission spoke about their displeasure of a trash contract they believe puts the city in a bad position.
"We got screwed on that contract. We should have gone to bid. And now we've inherited you," Commissioner George Aguilar said. "It's not a good way to start a business relationship with the customers of Colton."
Resident Linda Tripp said the city needs to build the habit of going out to bid and searching for the best contracts possible.
"Please be our representatives, every single one of you," said Tripp. "You go and search for the best. It's time we have something given back to us."
The City Council is scheduled to hold a workshop to discuss the trash contract on Thursday October 5 at 5 p.m.
---
Join our newsletter for weekly wrap-ups of our community coverage, exclusive advertising opportunities and local business specials!