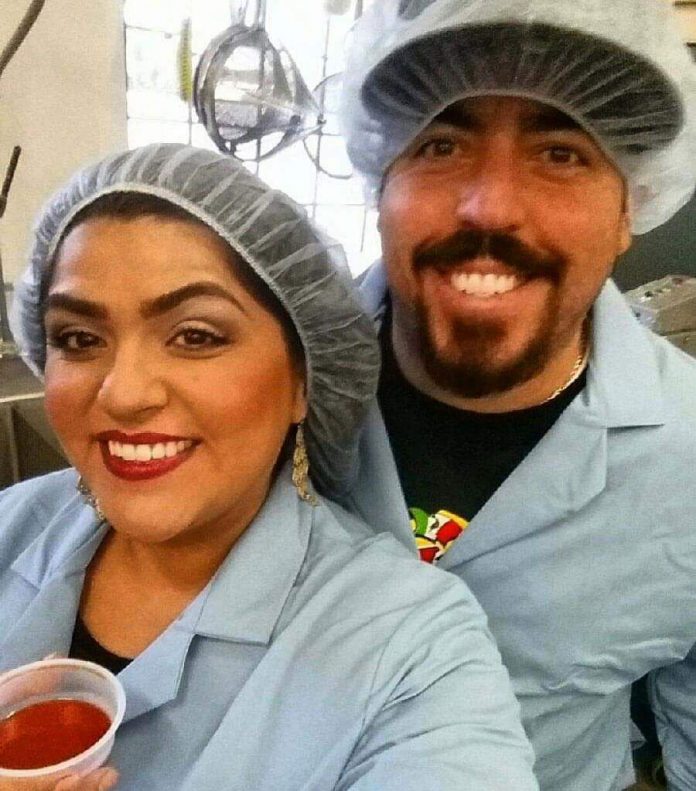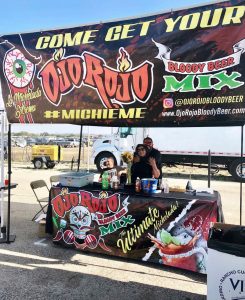 Ojo Rojo Bloody Beer Mix made its debut in February 2012 and has since taken Colton and the entire Inland Empire by storm.
Ojo Rojo, a tomato-based beer mix with an awesome kick of spice and lemon, keeps the michelada connoisseur coming back for more.

The owners of the business, husband and wife duo Jesus and Elisa Gonzalez, also happen to be natives to the city of Colton.
"My family and I are from Colton. My grandpa Henry Tinoco has lived here for over 70 years, so having our product sold in Colton makes us so excited because it gives our family and friends a chance to enjoy the product in their hometown," said Elisa.
The startup of any business is tough, but community support is what drives a business to success.
"We've received tremendous support from the people of Colton. Our first sales came from this city, our first accounts were from Colton; we're very proud to be associated with our hometown," said Jesus. "It was exciting selling from the trunk of our car years ago…to our very first Ojo Rojo supporters that came from Colton. Excellent Liquor in Colton was our very first account located on C and 9th Streets, which was our base and the start of the growth to our business."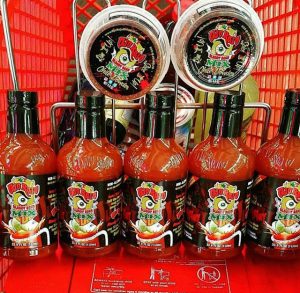 "The growth in sales, volume, production and shelf stabilizing Ojo Rojo Bloody Beer Mix was the toughest hurdle to overcome when we started," said Jesus. "Going through all those hurdles and loops and legalizing the business was pretty tough."
The Gonzalez's both expressed that the most stressful part was figuring out a way to fund a sustainable business and their overall finances; along with the risk and sacrifices that they have had to endure to keep expanding and keeping the business alive.
"I got tired of making the Ojo Rojo mix individually. I started making it in big containers. Family and friends were always asking me to make it for them every weekend and for parties. It wasn't that easy to make, we had very minimal resources to use and package the product," said Elisa.
"We would literally go to Stater Bros. to purchase containers or juices that were on sale, just to come home and dump them out to refill them with Ojo Rojo," said Jesus.
The product's name was inspired after taking a trip to Mexico.
"In the U.S. a lot of people refer to micheladas as red beer or the poor man's Bloody Mary. When we were back home from our trip I recommended the name Ojo Rojo because in a certain part of Mexico they call micheladas Ojo Rojo," explained Elisa.
"I looked up the name in the trademark registry and it was available. I bought it back in 2013 and that's when the adventure began," said Jesus.
Traditionally, Ojo Rojo Bloody Beer Mix is used in beer and to make Bloody Mary's, but it also makes a great steak and chicken marinade, and tastes great with seafood and in ceveche.
In Colton, the mix is currently available at Stater Bros., Alta Dena Dairy, Excellent Liquor, House of Booze, El Sombrero Meat Market, La Bodega Cantina and Rancho Liquor Market.
For years many notable public figures have been raving about Ojo Rojo Bloody Beer mix, recently singer P!nk gave the business a shoutout in an Instagram post after her performance at the 2017 iHeart Radio Music Festival in Las Vegas.
"It was exciting when Pink shouted us out on Instagram. We've gotten hit up by some celebs, but not everyone has shouted us out like she did," said Jesus.
Ojo Rojo Bloody Beer Mix is always involved in big community events. Some of their most notable sponsorship events include the San Bernardino County Sheriff John McMahon's re-election party, boxing events, San Bernardino County Sheriff's SEAT Heat, and dozens of charitable golf tournaments and events around the Inland Empire.
When asked why they feel Ojo Rojo Bloody Beer Mix has been sustainable throughout the years and has outlasted other competitors' diminishing products, Jesus said, "We're in business because our loyal customers and locals continue to support us. We are sincerely grateful, thank you all so much for the continuous support. From the last person who grabs the last bottle on the store shelves, to the first person buying their first bottle, thank you so much we are extremely grateful."
Visit ojorojobloodybeer.com for delicious recipes and follow @ojorojobloodybeer on Instagram.