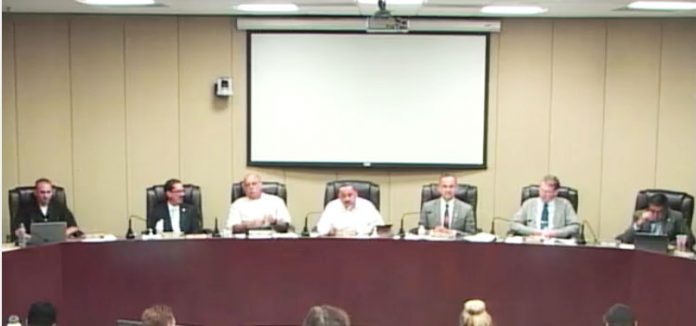 Residents will see at least two measures on the ballot in November – to continue the General Fund transfer from Electric System Surplus Revenue Fund up to a maximum of 20% revenue, and to establish a tax on cannabis businesses operating within the city of Colton. The measure that council will have to vote on after the second public hearing is whether to reduce the number of city council members from six to five with an at-large elected mayor.
During the last city council meeting on July 17 the first of two public hearings took place to consider council member reduction. City council voted in favor to move forward 5-2 with Isaac Suchil and David Toro voting against the proposal.

According to Suchil he was not in favor because residents didn't bring it forward, they had, though, in 1992 when city council was comprised of five members. Residents felt they didn't receive adequate representation at the time and therefore proposed that the number of elected council members be increased by two, as it stands now, said Suchil.
"There will be costs associated for consultants, redistricting and for the election, to put the measure on the ballot," Suchil added. "We should wait until 2021 after the 2020 census is done because we will have to redistrict again."
Suchil added that city council has been collaborating very efficiently as of late and "why mess with something that's working, we have a good council right now."
Mayor Richard DeLaRosa voted in favor of eliminating two council positions because the true cost savings amounts to $220,000 over a four-year term. The Mayor is also in favor of the initiative to tax local businesses operating in the manufacturing, cultivation and some forms of testing of cannabis.
"This is a responsible way of creating a new revenue stream for Colton by making sure there are regulations and enforcement," DeLaRosa explained. "We know it's coming (legalization) and we want to get in front of the game and be responsible when we bring it into Colton by having those regulations and enforcement mechanisms attached to it."
The second public hearing regarding the reduction of council seat is set for August 7 during the regular meeting of the city council.