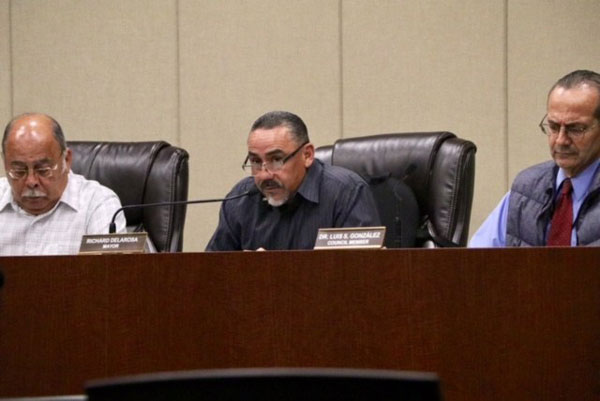 Colton is financially stable, city officials assured residents and employees during the City Council meeting on March 22.
However, "getting by" doesn't address the city's growing infrastructure needs and pension obligations, explained Finance Director Stacy Dabbs.

The City Council, with the help of city staff, helped present financial information to initiate public discourse on options to address the city's financial shortfalls and how to best resolve those concerns.
Measure D, the five-year General Fund transfer approved by voters in 2016, is providing temporary financial help to fund services and maintain public facilities. When the initiative sunsets in 2021, Dabbs explained, Colton will lose about $4.8 million in revenue.
Colton will also experience significant increases in expenditures if city service levels remain. Additionally, the city will see pension obligations go up from about $7 million to $17 million by Fiscal Year 2024-2025, as listed in the CalPERS Actuarial Report.
"We'll always be cutting just to get by," expressed Dabbs.
So what can the public do about the city's fiscal situation? It can choose to gather signatures to place an initiative on the November ballot. A popular idea among some residents is pushing to reduce the Council size from 7 to 5 members to produce savings.
"Don't disregard the 7 to 5 [discussion]," said resident Linda Black. "It might help you."
The Council may prefer to introduce and place a measure on the ballot that calls for a local tax. They could choose to introduce a Parcel Tax, Excise Tax, Transient Occupancy Tax, or a Utility User Tax to name a few.
City Manager Bill Smith was hesitant to provide a "steadfast" recommendation to the Council on what measure they should go with. He does believe that having multiple ballot initiatives in one election may not produce the results they want.
The city has until August 9, 2018 to decide whether it wants to introduce a measure for November's general election.
It's certain that the city is now faced with "hard decisions" to make, said Councilman Frank Navarro. The last thing he wants to see is the city begin cutting personnel like they were before Measure D.
Conducting assessment districts could help the city generate much revenue, Navarro said. Closing the gap on their financial shortfalls will require the city taking a proactive approach year-by-year by 2021.
"If we start looking here and there, I think we could make a good approach and put ourselves in a good position."