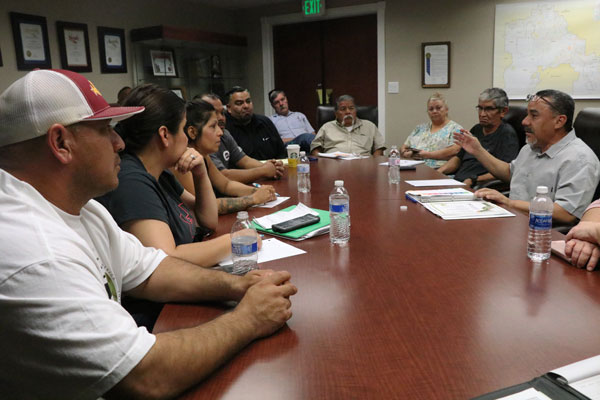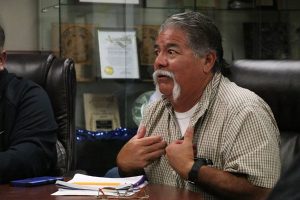 Colton's sports youth leagues met with city officials on February 7 to discuss ways to improve their operations and address park conditions.
The meeting between volunteers of the Ken Hubbs Memorial Little League, Carl Rimbaugh Girls Softball League, and Colton T-Ball League and city officials is the first of its kind, claims Mayor Richard DeLaRosa.

 "We know as a council that we're lacking facilities," he said. "There's a lot of responsibility as volunteers. But we also know it's tough as a city to prioritize these efforts because boards change all the time."
Among the concerns brought forth by the leagues were field and snack bar conditions. Other issues pertained to the handling of finances and applying for proper permits.
Art and Laura Chavez, who help run the operations at Ken Hubbs Little League's Max Lofy field, say they want the maintenance of the fields. Considered a "sacred ground" to many residents, the field is often dry and in desperate need of clay.
Public works responds only when maintenance at parks and fields are needed, DeLaRosa explained. He said it's a practice that can be improved.
DeLaRosa told the league volunteers that the City Council recently approved a $20,000 design plan to address snack bar operations within the youth leagues. Commissioner Gary Grossich said about $50,000 in Community Development Block Grants funding will be put towards the improvement and maintenance of parks.
"It's going to take out-of-the-box thinking," he said. "We're all on the same page."
The Mayor told league volunteers that the city will need their help funding recreational activities, specifically through supporting another tax initiative. A previous measure to support sports and recreational programs–the Transient Occupancy 'Hotel' Tax–was rejected by voters in 2016.
"When Measure D goes away, we will be missing millions of dollars to cover things like this," DeLaRosa said. "The city is not in a position to do things on our own. We have to rely on residents and put forward a tax."