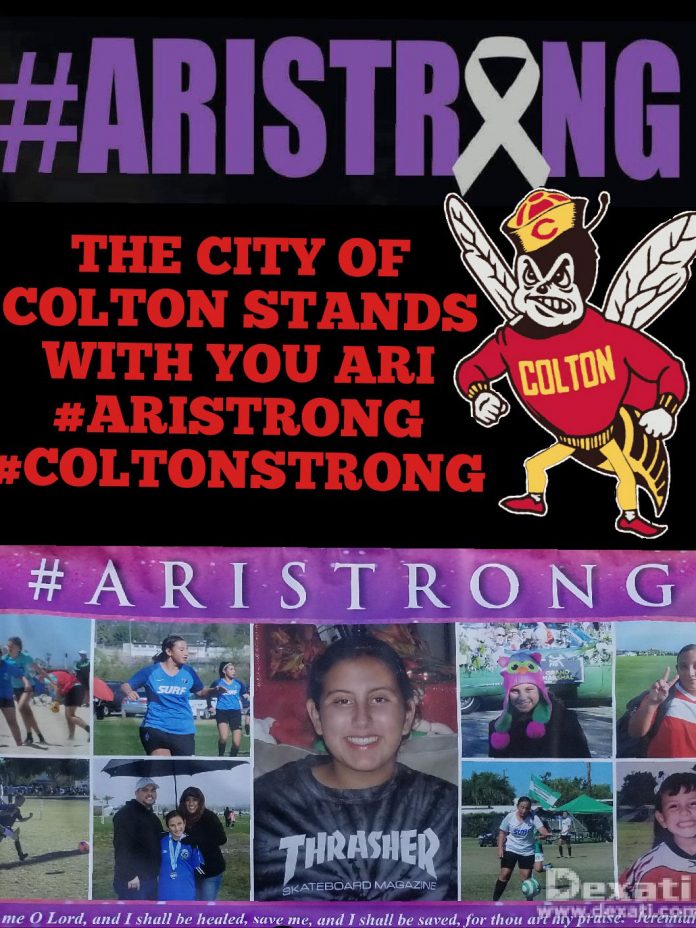 On Saturday, Dec. 1 members of the Colton community came together to show love, compassion, and support for one family's struggle. Arianna Villalobos, a Grand Terrace High School freshman, was diagnosed with brain cancer sending her and her family into a whirlwind of emotion and doctor visits.
But through this time family and friends have described her as "keeping her head high and facing the challenge head-on with so much bravery." Arianna is an energetic and caring person who is always willing to lend a hand and be a beacon of positivity in life.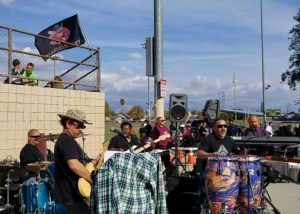 The event was organized by Richard Corral, who felt inspired to help his friends, the Villalobos family, because his family endured a similar ordeal when his son was diagnosed with lymphoma cancer at the age of five. The event featured a kickball tournament, a car show, raffles, food and so much more.  11 teams participated in the kickball tournament, and 42 cars registered to be a part of the car show.
"The event was very successful, it was amazing to see the community and families united to support the Villalobos family," said Tiffany De La Rosa, who was managing the car show at the event.
Raffle prizes were donated by Colton businesses, prizes included gym memberships, gift cards, a TV, and more. There were 30 games played during the kickball tournament and was eventually won by the team Animal Kingdom, a new pet grooming business opening soon in Colton.
City council members also did their part in this noble cause, waiving all fees for the event such as the rental fee for Elizabeth Davis Park.  Mayor Richard DeLaRosa donated money to the family with the assistance of local businesses. Mayor DeLaRosa also had his band play at the event – attendees were able to enjoy live music along with the tournament and car show.
The event raised $11,150 in donations for the Villalobos family who is grateful for the support the community has given their family and Arianna.
"All the city's support was bigger than we ever could expect, it was a huge success and it's all going towards a wonderful family," said Corral.
The family and organizers of the event want to thank every person who volunteered their time, donated, and showed up to the event. The amount of love and community in this city is truly a blessing.
Arianna is still undergoing treatment; if anyone would like to assist the family with medical bills and other things a GoFundMe page has been created for Arianna and her family. To donate go to this link: https://www.gofundme.com/help-ari-terminate-the-tumor.
"Just really want to thank Rubin Valverde and the Cruz Family, Andrew & Tiffany DeLaRosa, John Murillo, Salina Corral, Daniella Chavez, Echoes of Love ministry, Mayor-Elect Frank Navarro, Mayor Richard DeLaRosa, & Suavesitos, Oneway and all the car clubs, kickball teams, the city of Colton and all surrounding cities that contributed to the fundraiser. It wasn't possible without you," expressed Corral.