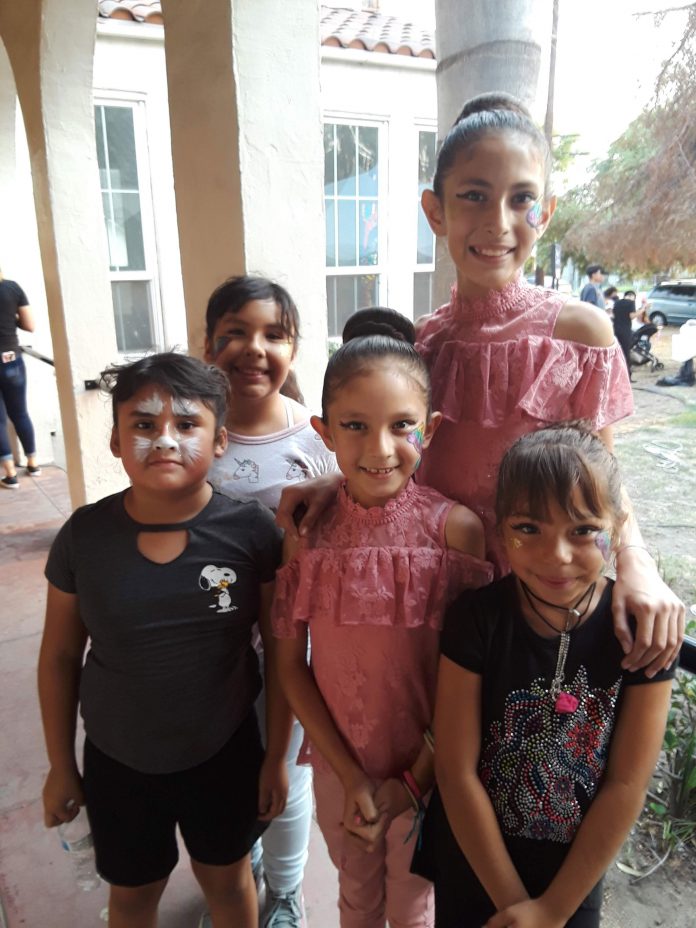 It smelled like abuela's kitchen emanating from the courtyard of St. John's Episcopal Church in San Bernardino where residents gathered on Friday to enjoy food, entertainment and community while also raising funds for Gary Ferrer's folklorico and zumba classes he offers for free, as well as day care to those who participate in the classes.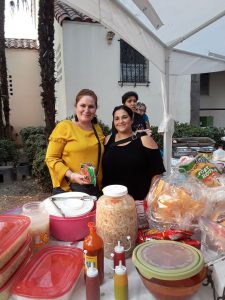 Nearly $1,500 was raised that will pay for class expenses and a new stage posed in front of the church's community room. Assemblymember Eloise Gomez Reyes and husband Frank Reyes enjoyed the pozole and chatted with residents. Famed astrologer Edward O was on-hand to meet guests, as were Radio Lazer and Manuel Zarate.

The event also marks the 2nd anniversary of St. John's Angels, created and instructed by Gary Ferrer, a 30-year-old San Bernardino resident who lost his eyesight in 2016 after contracting meningitis. Ferrer said his optic nerve became inflated and needed to be hospitalized as a result. He said it's been a difficult experience to overcome.
"I can't see much, but I try to do the best I can with the little vision I have left," he said. "My life has changed dramatically, but I've always been strong. Sometimes I get down, but these classes and these people have been my therapy. Many of them probably don't even know that I can't see."
Despite losing his ability to see, Ferrer teaches 10 free folklorico and Zumba classes per week at St. John's Episcopal Church, which is located at 1407 N. Arrowhead Avenue in San Bernardino.
Teaching traditional Mexican dance and fitness to the surrounding Latino community provides Ferrer with a much needed "boost" to overcome his health condition.
Ferrer's goal is to operate a community center that will provide opportunities for locals to exercise, learn to bake, sew, decorate, etc.; he is currently seeking funding sources.