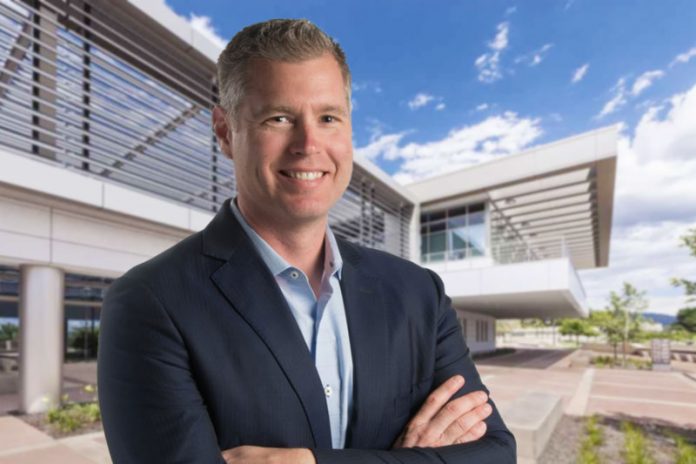 Crafton Hills College will welcome its ninth president at an investiture ceremony and reception on Friday, Feb. 1 from 3 to 5 p.m. "Elevating Excellence: Making Community and Campus Connections" is the theme for this important event. The public is invited.
"For almost 50 years, Crafton Hills College has opened doors of opportunity for thousands of families and students in our community," said San Bernardino Community College District Chancellor Bruce Baron. "We invite everyone who believes in the transformative power of higher education to join us in starting a new chapter in the life of our campus, and work together to create the future we wish to see."

Dr. Kevin Horan, who began his tenure on January 7, is only the ninth president in the 45-year history of Crafton Hills College. Horan was appointed president by the San Bernardino Community College District Chancellor and Board of Trustees on November 17.
Horan is an accomplished leader in the California Community Colleges system including 13 years with the Contra Costa Community College District. His most recent position was vice president of instruction and student services at Los Medanos College in northern California. As Crafton Hills College's president, he will mobilize the campus community to achieve itslong-range educational and facilities master plan.
Educational leaders of the Inland Empire will welcome Horan, including Dr. Tomás D. Morales, President, California State University, San Bernardino; Dr. Kim A. Wilcox, Chancellor, University of California, Riverside; and Cali Binks, Superintendent, Yucaipa-Calimesa Joint Unified School District.
Established in 1972, Crafton Hills College today offers more than 30 career training programs and affordable transfer pathways to four-year universities to about 6,000 students every year.
In 2018, the California Community Colleges Chancellor's Office recognized the campus as a "Strong Workforce Star" for boosting student earnings by more than 50 percent through its career training programs in EMT-paramedic, respiratory care, radiologic technology, child development and fire technology.
The investiture ceremony will begin at 3 p.m. in the Finkelstein Performing Arts Center. A reception will follow immediately after. Reservations are requested through the Crafton Hills College website, www.craftonhills.edu, or by calling 909-389-3245.