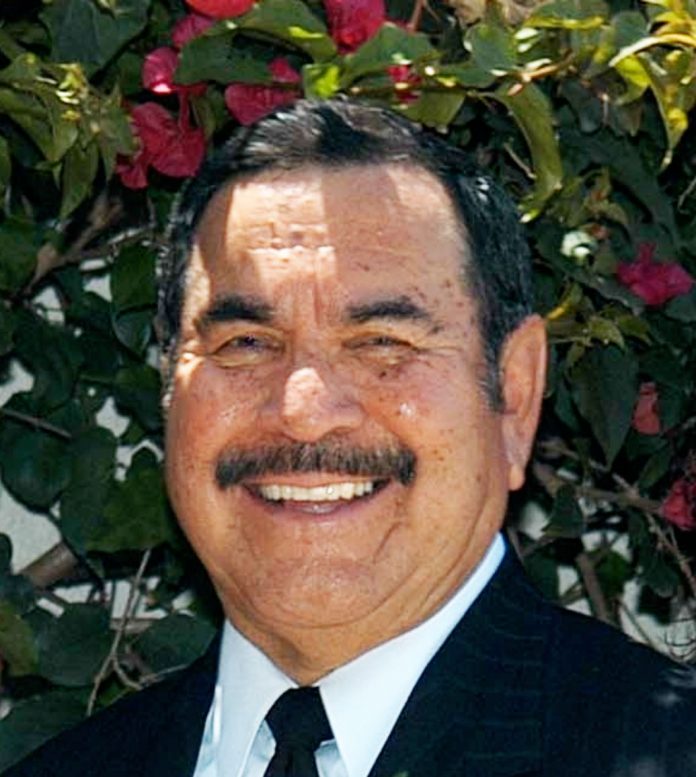 Alfredo Gonzalez, an iconic radio personality, TV show host and dedicated community member, passed away peacefully at home with his loving wife Kitty-Dodge Gonzalez by his side on Tuesday, Aug. 14. He was 84. A celebration of life is planned for the end of September, and condolences can be mailed c/o of IECN, P.O. Box 110, Colton, CA 92324.
Born April 9, 1934 in Mexico, Alfredo came to the Inland Empire in 1959 where he began his career in radio at KCAL Spanish Radio. He was very active in the Hispanic community – he served as past president of the Guadalupe School PTA, and past president of the Hispanic Chamber of Commerce. Alfredo served as a board member of both Casa Ramona and the San Bernardino Convention Visitor Bureau. Alfredo produced and hosted the television program Impacto on KVCR Channel 24.

In 1995 Alfredo retired and moved to Baldwin Park, California. He became involved with the Baldwin Park Community Center where he taught citizenship and ESL classes. In 1999 he was named Baldwin Park's Citizen Of The Year.
In 2001 Alfredo returned to work at KCAL La Mexicana, which had become part of Lazer Broadcasting Corporation.
In May of 2005 Alfredo married Kitty Dodge, a Program Facilitator for the San Bernardino City Unified School District.
In 2006 Alfredo was recognized as Entertainer of the Year by the San Gorgonio Pass Hispanic Chamber of Commerce. He was a member of Sinfonia Mexicana, the San Bernardino Police Commission, and the Redlands Seventh Day Adventist Church.
Alfredo also hosted the television program La Voz, broadcasted on San Bernardino's local government access channel IEMG Channel 3.
In 2016, his wife Kitty, retired from teaching and Alfredo followed suit, retiring from the radio station in 2017. They enjoyed traveling to National Parks and spending time with family.
Alfredo was very proud of the accomplishments of his daughters Veronica Gonzalez of Palm Springs and Angela Gonzalez of Rialto both of who are educators. Alfredo shared the love of four grandchildren: Nicholas, Alyssa, Pablo and Alex.