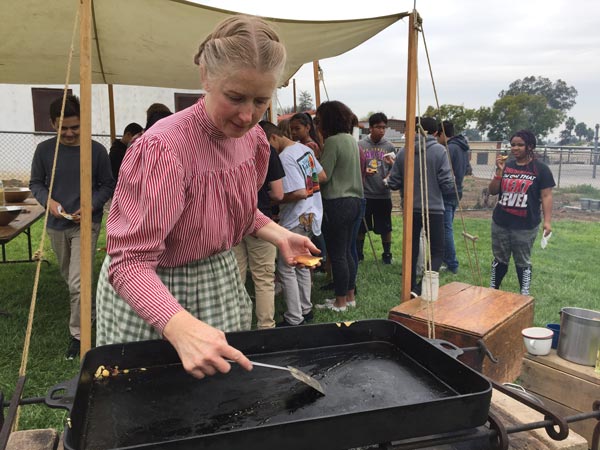 From panning for gold to whipping up a stack of Johnnycakes, students at Cope Middle School in Redlands recently took a trip back in time for a lesson in history.
Pioneer Days, an educational activity spearheaded by Cope's eighth-grade U.S. History teacher John Stevens, brought history to life for students Feb. 21 when Oak Glen's Stone Soup Farm's Farm to School Program led Old West-inspired activities to help students visualize a current lesson taught in U.S. History teacher's John Stevens five classes.

"The students really enjoy the hands-on learning experience of what it was like in the pioneer days," Stevens said.
As part of the day's events, eighth-graders cooked up Johnnycakes from cornmeal and milk batter, made campfire coffee, panned for gold, took up archery and danced around to classic tunes played on the washboard.
"This really does bring history to life and puts them right in it," said Stevens about the events. "It's a great way for them to learn through experience."