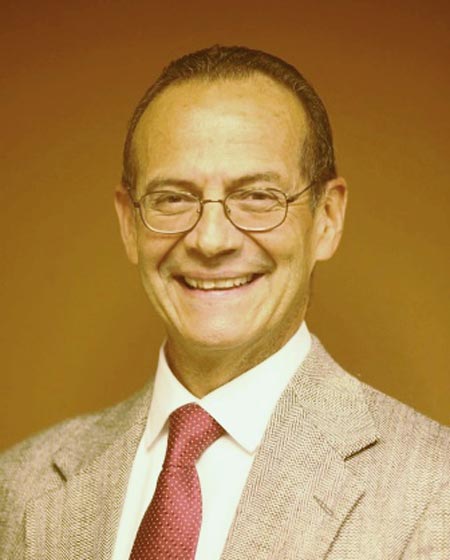 High school teens can ask some of the best questions when they appear before government officials. In Colton, City Councilman Dr. Luis Gonzalez is preparing students to seek even more. Gonzalez is conducting a youth leadership workshop. One of its goals is to establish the city's first Youth Commission. "Dr. G" is in the right position since he's been a teacher at Colton High for 39 years, currently instructing world history.
"This isn't about high school ASB. This is real life learning by reading real life staff and budget reports," stated Gonzalez. Additional first-hand knowledge comes directly from Colton's city manager, chief of police, fire and other department heads. Dr. G says his first class consists of ten students who will be eligible to receive community service credit. It is structured to be phased in over three years. Jesse Valenzuela will be the program's first workshop graduate after he attends all ten monthly workshops and performs extensive community volunteering. Sessions are held in Colton City Hall council chambers.

A quick survey of 12 surrounding cities showed only the City of Yucaipa has a official Youth Commission, however it is not affiliated with the local school district, said community services supervisor Megan Wolfe. She said Yucaipa's youth commission consists of 13 members ages 15-25 who serve two years each. "Students are mentored by department heads and they do look over the agenda packet. They receive no school credit but can receive excellent job recommendations," said Wolfe.
The City of San Bernardino does not list a Youth Commission, but a spokesperson at the San Bernardino Unified School District said they have two student representatives who convene with its school board. The source said student representatives meet periodically with Superintendent Dale Marsden but deferred to SBUSD Communications Director Linda Bardere who did not reply.
In Colton, Gonzalez is in the unique position to link the school district with city hall. "The city has given me 100% support for the Youth Leadership Workshop and so has the Colton Unified School District," said Gonzalez, who is also preparing teens for good paying city jobs.
Colton Unified School District Executive Secretary Joanne Molina said the board has its own student commission and a school showcase. Molina was aware that Dr. Gonzalez was in contact with the district about his youth leadership workshop.
Gonzalez says he is using the city council agenda packet as one of his teaching tools but thinks his potential youth leaders are not ready to understand the contents of the full agenda packet. Gonzalez emphasized that introducing something new has to be done slowly.
A cross section of those from other cities were asked about using the full city agenda packet as a "ready made" lesson plan. The contents of a full packet contains in depth staff reports including a precise monthly treasury accounting of all monies spent. Gonzalez pointed out that the City of Colton is transparent about such postings. His youth training program is conducted at no expense to the city or school board.
The only other city council member willing to go record about using the full agenda as a classroom lesson plan was Doug Wilson from Grand Terrace. Two years ago Wilson told the Inland Empire Community Newspapers that he would encourage more student participation. "I'm always asking questions about our budget," said Wilson. "Students study about the federal government. Maybe teaching them about the city council would give them a better idea about the operation of local government."
Jurupa Valley City Councilman Anthony Kelly has gone on record as a supporter of more youth involvement at the city level, however he could not be reached for further comment. Gonzalez was the only council member from any city to return a phone call or text. "I have 13 more to return after this call," said Gonzalez. "I want to teach by walking-the-walk and talking-the-talk. Actions speak louder than words."