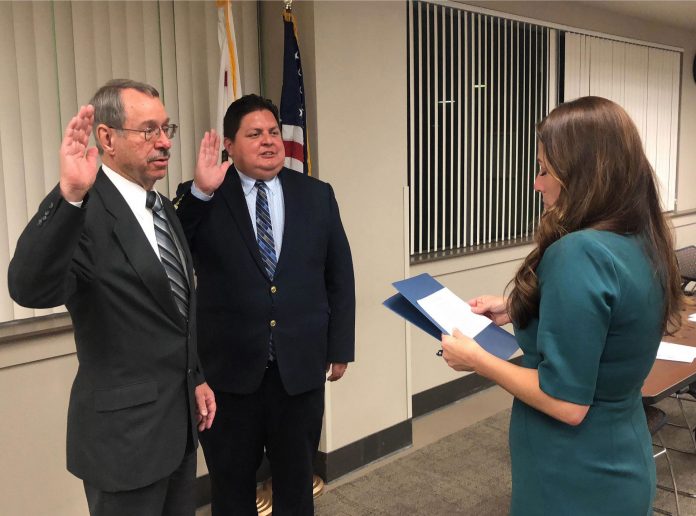 The San Bernardino County Committee on School District Organization elected Rafael Trujillo of Rialto as its new chair during its most recent meeting in November.
Trujillo, who represents the Fifth Supervisorial District, replaces Kareem Gongora of Fontana, who served as chair of the organization for the past two years. In addition, Chuck Christie of Yucaipa was elected vice-chair of the County Committee. He represents the Third Supervisorial District.

Trujillo and Christie, who were re-elected to their respective school boards, were reappointed to their seats on the County Committee, along with Walker Williams, who represents the Second Supervisorial District.
The 11-member County Committee deals with school district organization issues, including number of trustees, trustee and school district boundary areas, and unification. For more information about the committee, contact Angel Arrington, acting secretary to the County Committee, via email at angel.arrington@sbcss.net.