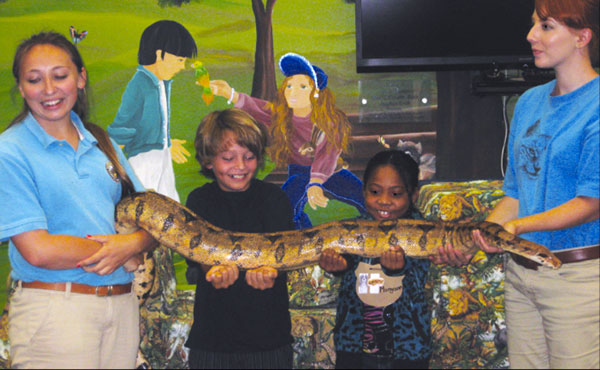 The Humane Society of San Bernardino Valley is hosting its annual "Critter Camp" – a week-long, interactive, learning experience for students entering the second, third, fourth and fifth grades. The camp will be held June 24th – 28th, from 8:30 a.m. to 12:30 p.m.
Through this hands-on camp, children will learn the importance of kindness and compassion toward all living creatures. All activities and lessons reinforce the importance of safety around and kindness to animals, as well as taking care of our environment. Each day, students receive snacks, as well as reinforcement materials and take home crafts.

During Critter Camp, the campers will experience the wonderful world of bugs, marsupials, therapy and service animals, the difference between wild and tame animals, and "make & take" animal art activities all while "camping" in actual tents.
We will also be creating Stars of HOPE to send encouragement to people who have experienced a disaster or tragedy or to people to whom we would like to show our appreciation and gratitude.
The fee to attend Critter Camp for the week is just $50 per student for the entire week. Limited financial assistance is available. To register you child for Critter Camp visit www.hssbv.org, call 909-380-7844, email dhibbard@hssbv.org, or stop by the HSSBV (374 W Orange Show Road, San Bernardino). Please register by Monday, June 17th in order to give us time to prepare materials for Critter Camp.