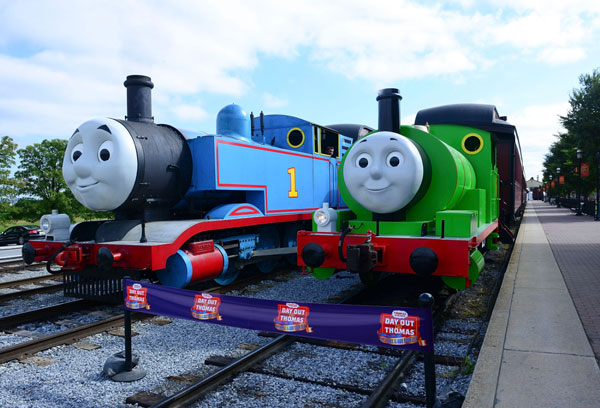 All aboard! Thomas the Tank Engine & Friends are once again chugging into the Orange Empire Railway Museum in Perris for five days in November.
Tickets are on sale for boarding times on Nov. 5th, 6th, 11th,12th and 13th. Train departure times fill up fast. So get your tickets now. You can save on service charges by calling the museum directly. (951) 943-3020. or you can buy online at http://oerm.org/thomas/

Day Out With Thomas 2015 offers aspiring engineers and their families the opportunity to take a 25-minute ride with the famous engine and a 15-minute ride with his railway friend Percy. Children can also meet Sir Topham Hatt, the Superintendent of the Railroad from the Island of Sodor.
Enjoy a wide range of fun activities perfect for children. There will be games, a petting zoo, bounce houses, coloring, live children's music, sing-alongs and storytelling. There will also be Thomas & Friends temporary tattoos, Thomas & Friends train tables and building activities, videos and a Thomas gift store.
There will be street car and trolley rides and an entire museum to explore. A visit to the Orange Empire Railway Museum is a trip back in time to when trains, conductors, whistles, bells and steam were a part of the way we traveled.
A Day Out With Thomas will keep adults who love trains, and children who love Thomas, happily chugging along the tracks. Families should arrive no later than one hour prior to scheduled departure. Tickets start at $21 for ages two and older.
For more information and directions, call the Orange Empire Railway Museum office at 951-943-3020 or visit http://oerm.org/thomas/