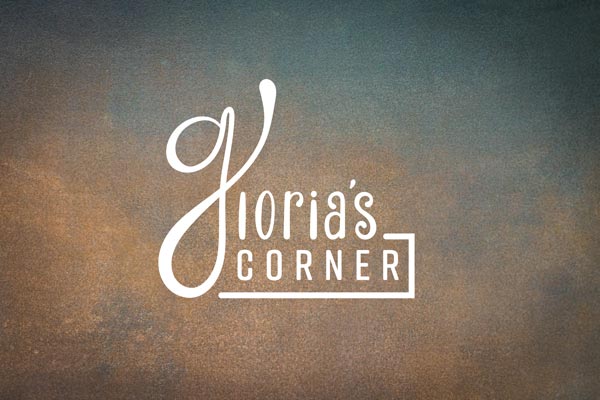 Ho Ho Community Parade:
Monday, December 10 – Thursday, December, 13 – the San Bernardino Parks & Recreation Department in cooperation with Juan Pollo, and other community businesses presents the 6th Annual HoHo Parade: Santa's Crusin thru San Bernardino. The Parade features Classic Cars & Trucks, Street Rods, and Exotic Cars. Check in for Parade participants is 5:30 p.m. with Parade starting at 6:00 p.m. There are four different routes ending at a city park where other activities and a movie are scheduled. The Routes are:

Monday, December 10 – First Christian Church to Nunez Park
Tuesday, December 11 – Little League Headquarters to Wildwood Park
Wednesday, December 12 – Blair Park to Lytle Creek Park
Thursday, December 13 – San Bernardino Train Station to Perris Hill Senior Center
For information and maps of Parade routes visit: www.HoHoParade.com
Theatre:
Thursday, December 6 to Sunday, December 9 – the San Bernardino Valley College Theatre Arts Department presents "In The Heights" an exciting musical about a Hispanic-American Community in New York City. Set to a score of salsa, Hip-Hop, and merengue music, it's the story of three generations in the Washington Heights neighborhood. Conceived by Lin-Manuel Miranda of "Hamilton" fame, it is the winner of several 2008 Tony Awards. This live theatre production is directed by Melinda Figler with musical direction by Julie Edwards-Matanga and choreography by Maura Townsend. Performances are open to the public at the San Bernardino Valley Auditorium, 701 S. Mt. Vernon Ave. performances are December 6 to 8 at 7:00 p.m. and December 9 at 2:00 p.m. Tickets are available at the door or online at https://squareup.com/store/SBVC-theatre-arts.
Exhibits:
Now – December 11 – the California State University San Bernardino Anthropology Dept. presents "InlDignity" an exhibit aimed at exploring and dismantling intolerance through the experiences of Inland Empire residents. In/Dignity takes its title from a double entendre simultaneously reading as a single word – indignity – and two separate words – in dignity.  These two meanings capture precisely what the exhibit examines: experiences with oppression, discrimination, bigotry, exclusion, stigma, and prejudice, and simultaneously the pride and self-respect that is necessary for everyone facing injustice. The Museum is located in the university's College of Social and Behavioral Sciences building's third floor, room SB-306. The Museum is open 9:00 a.m. to 4:00 p.m. Monday-Friday. For information and to arrange tours call the museum director at (909) 537-5505 or visit: https://csbs.csusb.edu/anthropolgy-museum. Admission is free, parking is $6.00.
Now to December 15 – the Robert and Frances Fullerton Museum Of Art (RAFFMA) at California State University, San Bernardino presents Calafia: Manifesting the Terrestrial Paradise, a group exhibition featuring 30 artists from California and Mexico that seek to explore the spirit of California by using the mythological Black female warrior Calafia and her army of Amazon women as inspiration. She is the namesake and ruler of the fictional island of California and the subject of a sixteenth-century opus establishing her place as a powerful influence on California, a region spanning both sides of the U.S. and Mexico border. The exhibit explores and critiques California's stories, contradictions and identities. For information on Museum hours and directions to the Museum call (909) 537-7373 or visit raffma@csusb.edu.
Now – December 29, 2018 -The Lincoln presents "Reflections of the Face of Lincoln" at the
Lincoln Memorial Shrine, 125 W. Vine Street, Redlands, from 1:00 to 5:00 p.m. Tuesday – Sunday (closed most major holidays). This exhibit, created by Garner Holt Productions, Inc., is housed in the Shrine's west wing. The show is for all ages, it's a combination of theme park and real history. Tickets are $5 per person for an 11-minute performance. For information and to make arrangements for groups call (909) 798-7636 or (909) 798-7632 or visit lincolnshrine.org.
Now to December 30 – the Riverside Art Museum, 3425 Mission Inn Ave. presents Jaime Guerrero l Contemporary Relics: A Tribute to the Makers. This exhibit by the glass sculptor gives museum visitors a glimpse into early Mesoamerican life and art. This exhibit is part of The
Cheech @RAM series of exhibits leading to the opening of the Cheech Marin Center for Chicano Arts, Culture & Industry In 2020. For information visit www.RiversideArtMuseum.org.
Save the Date:
Friday, Saturday & Sunday, December 7 – 9 – the Friends of A. K. Smiley Public Library, 125 W. Vine Street, Redlands present Annual Holiday Sale in the Assembly Room. In addition to books, DVD's, CD's and gift items will be for sale. Friday and Saturday hours are 10:15 to 4:15 p.m. and Sunday from 1:15 to 3:30 p.m. Books are $3.00 on Friday, $2.00 on Saturday, and $1.00 on Sunday. A special treat will be a visit from Santa on Sunday from 1:30 to 3:00 p.m. for pictures and listening to wishes and a book. For information visit aksmileybookstore.com.
Saturday, December 8 – the Colton City Community Services Department  presents its 44th Annual Christmas Parade: Christmas Parade Of Lights from 5:30 to 7:30 p.m.  Parade starts at 5:30 p.m. at South La Cadena & O Streets and will continue North on La Cadena to E Street.  The Parade features beautiful parade floats, and the Colton High School Band. The Parade ends near City Hall where the public can enjoy vendors, festivities and a FunZone. For information call (909) 825-2222 or (909) 370-6153.
Saturday, December 8 – the Colton Woman's Club presents its Annual Christmas Boutique starting at 12 noon at the Colton Woman's Club, 495 N. 7th Street. This event features many vendors/crafts, raffles, and delicious home baked goods. For information call (951) 505-1489.
Saturday, December 8 – the City of San Bernardino presents Winter Wonderland from 11:00 a.m to 6:00 p.m. and the YMCA 41st Annual Christmas Parade at 10:00 a.m. at Perris Hills Park, 1135 E. Highland Ave. This family friendly event features live entertainment, vendors, YMCA Jubilee, cookies and gifts with Santa. For Parade information call (909) 881-9622 and for Winter Wonderland call (909) 384-5233.
Saturday, December 8 – the City of Rialto Community Services Department presents Holiday Parade & Tree Lighting Ceremony and the return of Rialto Holiday on Ice from 6:00 to 9:00 p.m. in Downtown Rialto. This family friendly event features a Vendor Fair, Live Entertainment, Winter Crafts, Photos with Santa, and a visit from Mr. & Mrs. Claus. Parade starts at 6:00 p.m. at Rialto & Riverside Avenues. Residents are asked to bring an item  for the canned food and toy drive to benefit Rialto Child Assistance and Hearts to Share. For information call (909) 421-4949.
Saturday, December 8 – Holiday In Redlands will take place from 4:00 to 8:00 p.m. at A. K. Smiley Library Park, 125 Vine Street. This family friendly event features Artistan Vendor Shopping, Live Music, Food Trucks, Photo Booth with Santa, and Holiday Face painting. Proceeds from the event benefits local non-profit Refresh & Renew. Food vendors and trucks may email christina@inspiredvibeevents.com, Artisan Vendors apply at https:the inspired market.com/pages/application.
Saturday, December 8 – the City of Yucaipa and the Rotary Club of Yucaipa present Winter Fest starting with a Parade at noon followed by the Fest at 3:00 p.m. This family friendly event features a Kids Zone, Snow Zone, Trackless Train Rides, Tree Lighting ceremony at 5:55 p.m., Photos with Santa, Merchandise & Food Vendors, Beer Garden and a Y District. For information call (909) 797-2489.
Tuesday, December 11 – the Wildwood Park Neighborhood Association in partnership with San Bernardino Parks and Recreation and the North End Neighborhood Association (NENA) and the Community HO HO Parade presents the 4th Annual Christmas in the Park from 4:00 to 9:00 p.m. at Wildwood Park on 40th and Waterman Ave. This family friendly event features a movie at dusk, Santa arrival at 8:00 p.m., music, bouncy castles, free hot cocoa, popcorn and cookies, raffles prizes, wagon rides and a variety of food for sale. For information email WildwoodParkSB@gmail.com.
Saturday, December 15 – the City of Redlands Recreational Services presents the 21st Annual Children's Holiday Block Party from 10:00 a.m. to 12 noon at the Redlands Community Center, 111 W. Lugonia Ave. This event is free and features games and contests ( prizes awarded), crafts, bicycle giveaway, gifts, photos with Santa, food and more. For information contact David Jaffa at (909) 798-7572 ext.4220.
Favorite Quote:
"This is my wish for you: Comfort on difficult days, smiles when sadness intrudes, rainbows to follow the clouds, laughter to kiss your lips, sunsets to warm your heart, hugs when spirits sag, beauty for your eyes to see, friendships to brighten your being, Faith so that you can believe, confidence for when you doubt, courage to know yourself, patience to accept the truth, love to complete your life."
–sabrinab24
To submit an event or information for Gloria's Corner please email: gloscalendar@gmail.com. Deadline is 12 p.m. each Friday