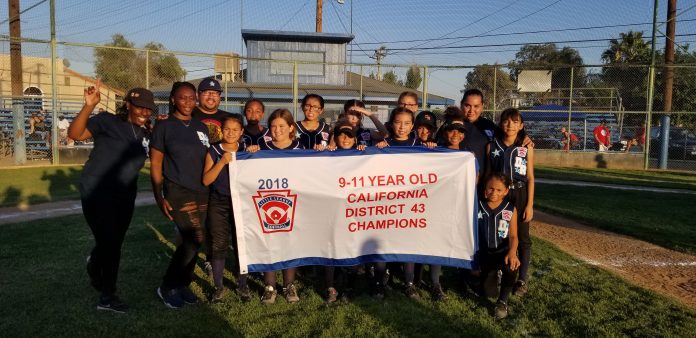 Del Rosa Little League was named 'most improved' by the Little League District 43 board.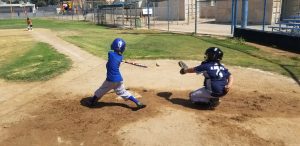 "I think with all the negative stories in the news around our area, we're trying to provide this positive atmosphere for the local youth. We do have a crime rate in this area, so it feels great that our league was recognized as most improved by the District 43 board," said Edward Quiroz, Del Rosa Little League president.

Quiroz said Del Rosa Little League has been around for more then half a century. The baseball league is helping youth in the San Bernardino community by providing them a safe place to learn, have fun and play baseball.
"I recently took over as president and have seen the good in our community. We're hoping to continue expanding and getting more kids out here to play baseball and know this is a place where they can grow and be safe," said Quiroz.
Along with hosting games for the immediate community, Del Rosa Little League also hosts tournaments from teams throughout District 43.
"We have hosted tournaments for our city leagues from all across San Bernardino, Highland, and the Mountain areas. We are currently hosting FallBball every Saturday. Our league is a gathering place for our future leaders to come and play baseball. Also, we are hosting the Minor division for Fall Ball; teams include Blake LL, Post 777 LL, Mountains LL, Wildwood LL, Civitan LL, Central LL, KKC LL, and Del Rosa LL," Quiroz said.
One way the community can help the little league continue making positive movement forward is by volunteering.
"We definitely need more volunteers from the community. Everything we do, we do it ourselves. We have a little help from the San Bernardino City Unified School District. They keep the grass mowed. The schools are great partners…they're always there when we need them," concluded Quiroz.
The league is currently in the middle of its Fall Ball season. Sign-ups for the regular season begin December 29.
Follow Del Rosa Little League on Facebook and Instagram @DelRosaLittleLeague.
For more information, call 909-559-3484.