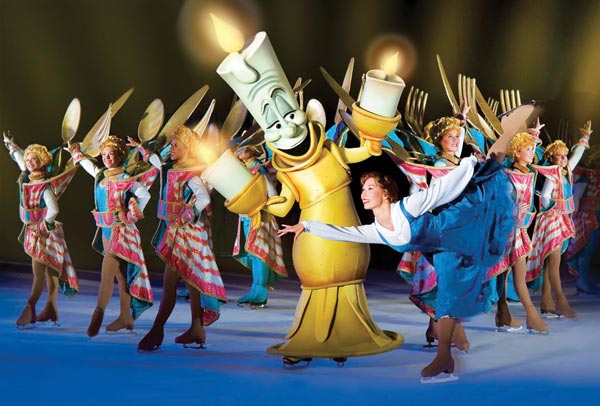 The Citizens Business Bank Arena in Ontario will transform into a world where dreams come true when Disney On Ice presents "Dream Big" April 27-30.
Eight Disney Princesses — Ariel, Belle, Cinderella, Rapunzel, Tiana, Jasmine, Aurora and Snow White — will each embark on an adventurous journey in creating their very own happily ever after to make their dreams come true, in classic Disney On Ice style.

Audiences will embark on the journey with the help of a little pixie-dust from Tinker Bell as she introduces Ariel's curiosity to fearlessly explore life above the waves, Anna and Elsa's lesson on the meaning that true love is the greatest magic of all, and Rapunzel, Belle and Cinderella's journey to creating their own magic and living out their dreams.
Dreamers young and old will also discover a whole new world with the daring Jasmine, and can join Snow White, Aurora and Tiana as they remind everyone that strength and kindness go hand-in-hand.
And for Disney On Ice skater, Janelle Gilbert, taking on the role of Cinderella for the touring production is her very own dream come true.
"I always dreamed of being a figure skater," said the 12-year company veteran. "Being on the ice is me seeing my own dreams come true, and that's what these stories are all about — persistence. It's key."
Gilbert says she holds true to the messages the Disney productions convey, especially this , is about focusing on dreaming big. Set your sights high and have a happy ending."
Disney On Ice presents "Dream Big" at the Citizens Business Bank Arena, 4000 Ontario Center Parkway in Ontario at 7 p.m. April 27-28; 11 a.m., 3 and 7 p.m. April 29; 1 and 5 p.m. April 30
Tickets prices start at $20; discount opening night tickets start at $15 For ticket purchase call 800-745-300 or visit www.disneyonice.com