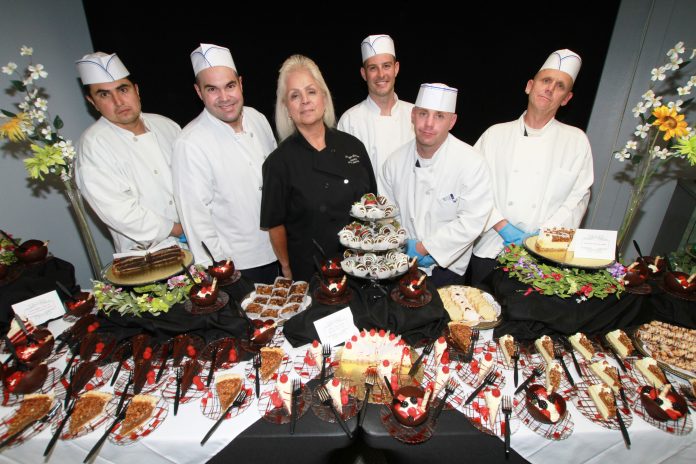 The San Bernardino Area Chamber of Commerce (SBACC), Inland Empire Job Corps Culinary Arts Program, and the Glen Helen Rehabilitation Center (Inmate Services Unit) held a Hospitality Employment Forum that drew several potential Inland Empire employers to the Glen Helen Rehabilitation Center Inmate Educational Complex in San Bernardino on Tuesday, June 18.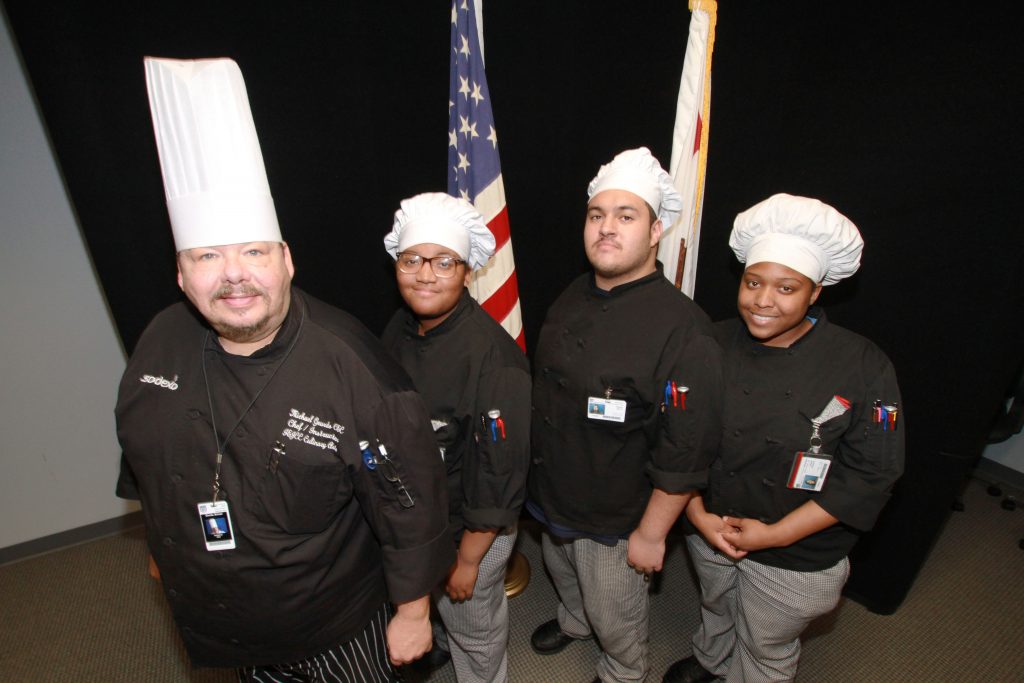 The SBACC arranged for many of its hospitality and food service members to attend the forum that included the Double Tree Hotel, Hampton Inn, Embassy Suites, Goodwill, Ronald McDonald House and Arrowhead Country Club. Several dignitaries from throughout the county were also in attendance, including representatives from Assemblymember Eloise Gomez Reyes's office, State Senator Connie Leyva's office, State Senator Mike Morrell's office, and the City of San Bernardino Mayor's Office.

The Inland Empire Job Corps provides training to young adults in various fields, including in the Culinary Arts. Job Corps provides the necessary skills to obtain gainful employment in the culinary fields including catering, gourmet dining, food preparation and the hospitality services in general. Job Corps students must meet age and financial requirements. Job Corps is a live-in program were all the needs of the students are met to help them concentrate on their goals. Claudia Lopez from I. E. Job Corps gave a presentation on their culinary programs, and introduced Culinary Arts Instructor and Certified Executive Chef Michael Geurds, who said that they "are not training students for fast foods, but for gourmet high end foods."
Jim Wheeler General Manager for the Raising Cane's Chicken Fingers and SBACC Chairman of the Board said that he "currently employs 10 Job Corps interns."
Three students from the Job Corps Culinary Program, Denza Johnson, Seth Medina, and Simone Daniels, shared their personal experiences and life circumstances that brought them to the Job Corps.
Glen Helen Rehabilitation Center Inmate Services Unit has an inmate culinary program that is certified by the San Bernardino County Superintendent of Schools Regional Occupation Program (ROP). One of the programs focuses on the "Bakery Arts." Bakery Program Instructor Kathryn Betancur said that there may be as many as 30 student bakers working in one day, making several thousands of baked goods every week.
Culinary Arts Instructor Dael Strange said that the program has been going on for over 20 years and has a high success rate. Inmate workers sign up for special training that allows them to cook in the facility's kitchen, which feeds over 1,500 people housed in 4 different locations.  The Glen Helen Culinary Arts program also prepares and provides food for many county government events, as well as responding to many emergency situations like search and rescue events, emergency disasters, and others. 
The program is financially self-sufficient and is mostly funded from the inmates themselves.  Profits from their catering services, sales from the commissary, inmate phone calls allow the program to continue.  Inmate workers in the program are awarded an ROP Certificate of Achievement in the Culinary Arts & Foodservice Occupations! Many food service businesses employing persons with a criminal record have been satisfied with the experiences in the program.  Several of these businesses have called back for additional staffing needs.