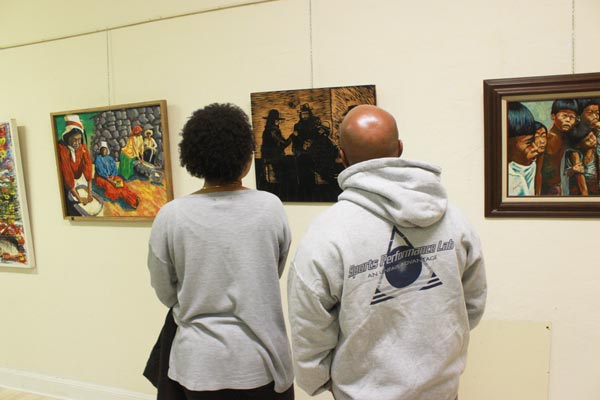 The remnants of Juan Esqueda's lifelong journey is now on display at the Garcia Center for the Arts.
A reception was held at the center on Friday to commemorate Esqueda's skill and commitment to establishing and grooming San Bernardino's art scene.

"The event was a commemoration of a man that was instrumental in helping our art grown," said Dr. Ernie Garcia. "This is a good start to something great."
Esqueda, a native of Douglas, Arizona, told IECN back in 2014 that reviving the formerly defunct San Bernardino Art Association would have a positive impact on San Bernardino.
"I decided to try and help San Bernardino try to get reacquainted with the arts," Esqueda said. "We're trying to get this place known."
Esqueda passed away on Nov. 13, 2015.
Many of the artists and community leaders who attended the event agree that Esqueda played a pivotal role in bringing art centers into the city.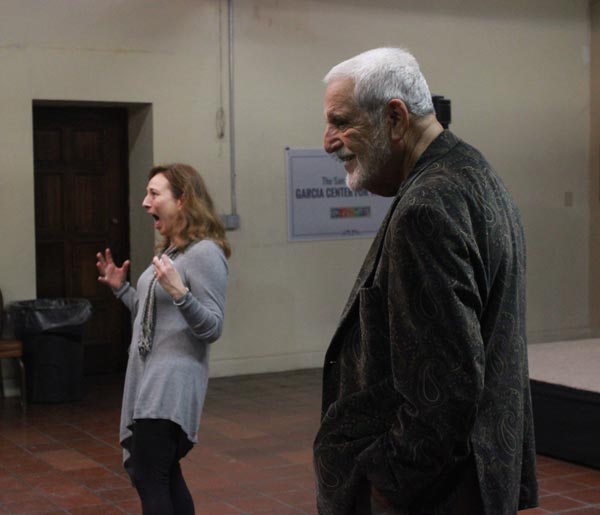 "Juan always felt that people in San Bernardino needed to interact with artists and see their lives represented," explained Esqueda's "surrogate daughter" Sheila Comerford.
Comerford said Esqueda's work demonstrated his passion for people and commitment to serving others.
"His art reflected the revolutionary, Chicano spirit that this community had before," said Comerford.
"Juan was cantankerous, yet humorous," Comerford continued. "He knew that life wasn't all serious. He knew how to live."
Esqueda's daughter, Phyllis Esqueda-Garcia, said the best lesson she learned from her father was on community engagement.
"What I like about my Dad is that he always try to involve me in his work," Esqueda-Garcia said. "It made me understand from an early age that my opinion mattered. That tells you a lot about his character."
San Bernardino Art Association Board Member Theresa Hernandez said Esqueda taught her the importance of being passionate about their creative skills.
"He taught us about the power and language of art," she said. "The subject matter always is about the culture, passion, and vibrancy of the community. He always wanted people to have a voice."