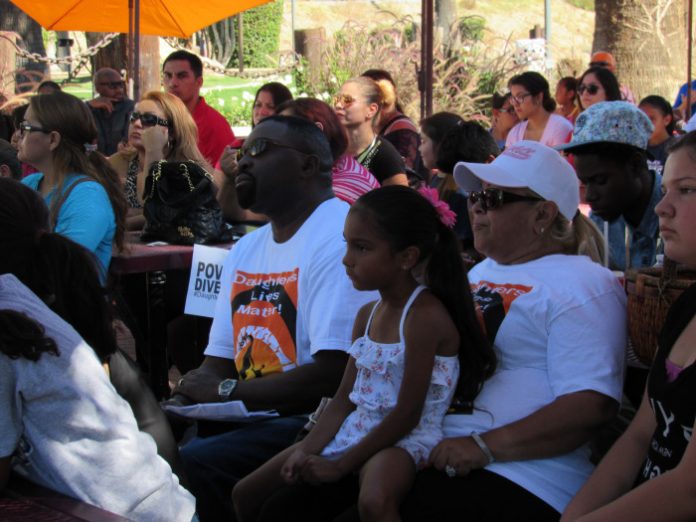 Street Positive Chief Executive Officer Terry Boykins said it's a "never ending story" when dealing with fatherhood.
For years, the father of two children has been devoted to helping at-risk youth get off the streets, as well as help men understand their role in sustaining a family.

"Through education and support one can lift [himself] up," he said. "It's not easy to unload emotions, especially as men."
The Beat Of A Father event taking place at Fiesta Village in Colton on Saturday from 10 a.m. to 6 p.m. is aiming to bring together fathers from across the region for a time of personal reflection and fun.
"I think it's time to start having some fun," said Boykins regarding the event. "There's been enough hurt."
The event, part of the organization's Million Father March campaign, is aimed to encourage  family responsibility and child support among men. Over 700 cities across the country have held similar events this year.
A drumline showcase is scheduled to take place, along with several other competitions to promote fatherhood and unity. Boykins said local school bus drivers will be recognized as "unsung heroes" for their work in transporting children to and from institutions.
Boykins helped bring the Million Father March campaign to the Inland Empire in 2006. The events have helped raise awareness on social and economic issues that affect communities of color.
"Our focus is to change the culture among men and how they are perceived" explained Boykins. "This becomes a very effective collaboration between several partners."
Organizations that are helping put together the event are the Community Action Partnership of San Bernardino County, the Colton Chamber of Commerce, the City of Colton, Cal State San Bernardino's Latino Education Advocacy Days (LEAD), and many others.
Fiesta Village is located at 1405 E. Washington Avenue. For more information, contact Terry Boykins at (909) 880-9427 or visit www.streetpositive.com.