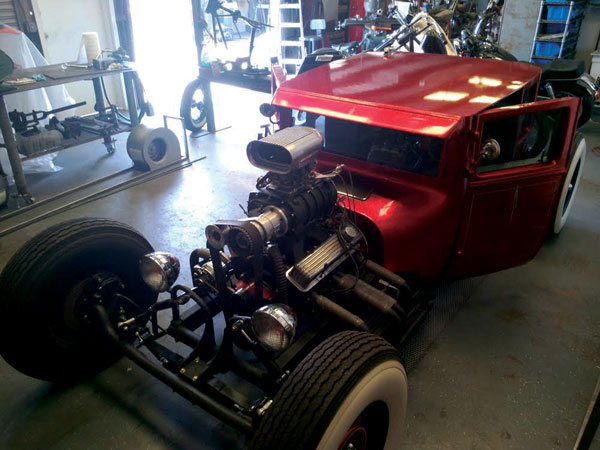 Last week, we completed all the body work and finished the body with Fred Hernandez of Fred's Frames in Rialto painting the Ford 26 T Body a Candy Red.
Now Fred is going to fabricate the frame to fit the completed Ford 26 T body, the 350 cubic inch Blown and Carbureted Chevrolet Motor, with a 350 Turbo Automatic Transmission and Ford 9" Rear End, as well as fabricate the front axle to fit the frame, disc brakes, front spring and shocks.

Custom Bike & Hot Rod Builder Fred Hernandez is one of the very few people in the world who has mastered the art of fabricating anything that is needed to complete the bike or hot rod build and make them street legal.
Join me next week for our final instruction and completion of Zach Pachinko's 26 T Ford Hot Rod, and the following week as we will start our next hot rod build, which will be Fred's own 36 Chevrolet Pick-up, you won't want to miss that!
By Bobby Joe Holman