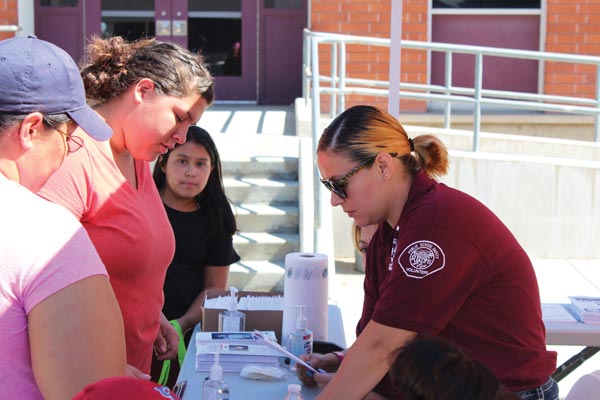 District officials at Rialto Unified are gearing up for the start Aug. 7 and safety is on the top of the back-to-school checklist.
To highlight its new safety campaign emphasising school and community engagement, RUSD's Safety and Security Office hosted a safety fair "Keeping Our Students Safe," to better inform parents of some of its new operations for the 2017-18 school year.

"Safety matters most," said the district's Safety and Security Chief, Gordon Leary.
And rather than having resource booths and simply handing out reading material to attendees like at previous safety fairs, officials offered engagement opportunities for parents and the community by holding eight different open forum presentations.
The forums discussed the following topics and programs:
•District safety dispatch services and operations
• Youth intervention programs and restorative practices
• District contracted K-9 search program
• District emergency operations and support services
• District gang reduction and intervention program
•District & City of Rialto collaborative grant Safe Routes to school program
• Officer Bernie's safety workshop for elementary students
• Safe Schools Response educational active shooter video for parents, students, and staff
Students at the event were provided with giveaways including bicycles, helmets, backpacks, skateboards, and gift cards to help start the new school year.
This year's safety fair was made possible by supporters including the American Legion Post# 422 and #421, Stater Brothers Market Bloomington store, Coffee Nutzz Rialto, Baker's drive-through, Patio West Deli, American Red Cross, Gracie Alvarado, Independent Beauty Consultant Mary Kay.